Dec 8, 2016 11:41 AM Central
Tonia & Colin McArthur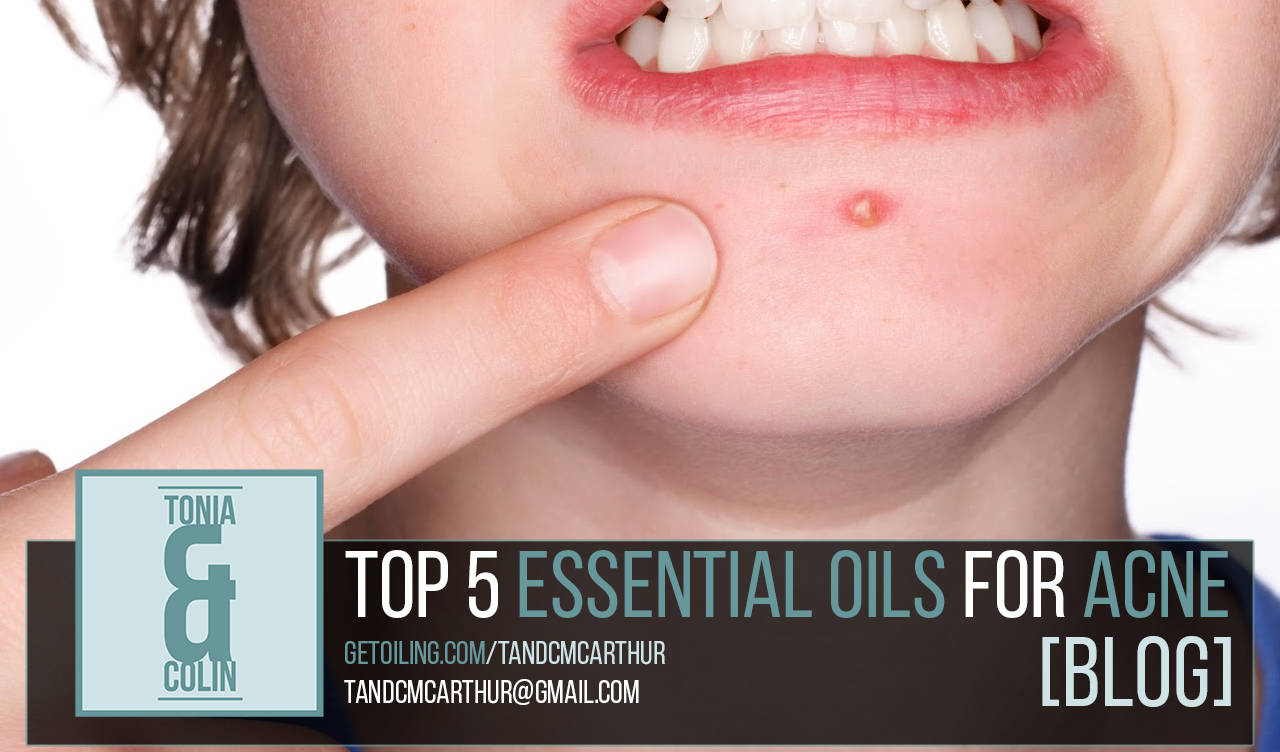 WHAT IS ACNE?
According to the American Academy of Dermatology, acne is a chronic inflammatory skin condition that is characterized by blackheads, whiteheads, pimples and deeper lumps such as cysts or nodules. Approximately 85% of people between the ages of 12 and 24 expereince at least minor acne and the costs associated with the treatment of acne exceed $3 billion.
1
WHAT IS ACNE CAUSED BY?
Acne can be caused by many factors which is why it is so difficult to diagnose the source of the acne. Simply put, overactive oil glands produce too much oil and combine with skin cells to plug pores. When the pores in the skin become plugged, bacteria on the skin multiply, causing skin lesions. It commonly occurs during puberty when the sebaceous (oil) glands come to life - the glands are stimulated by male hormones produced by the adrenal glands of both males and females.
2
WHY IS MY ACNE GETTING WORSE?
There are many factors to consider. The following is a list of things that can make your acne worse:
Heredity/Genetics
Changing Hormone Levels
Menstruation
Emotional Stress
Skin issues (clogged pores, bacteria, excess oil, dead skin)
Medications (corticosteroids, androgens, birth control, lithium)
Food with a high glycemic index (bread, rice, pasta)
Sweets/Sugar foods
Our best suggestion would be to eat as clean and healthy as possible and look for natural remedies to help balance your hormones.
ESSENTIAL OILS FOR ACNE PRONE SKIN?
Generally speaking, most acne sufferers turn to prescription drugs or chemical treatments for their acne. The issue that we have with that is these products ypically contain harsh chemicals that have side effects or just don't work at all.
Essential oils will:
Tackle the root of the problem and are gentle on the skin
Kill Bacteria on the skin
Soothe and protect the skin from irritation and stress
BEST ESSENTIAL OILS FOR ACNE
Sometimes keeping your skin as clean as possible just isn't effective enough in the fight against acne and little boost is needed. We never advocate for the use of the heavily marketed products that can be purchased over the counter as they contain heavy amounts of chemicals and synthetic that actually contribute to the problem. If you recall one of the reasons people get acne is because of unbalanced hormones. Using hormone disrupting products to treat your acne prone skin can actually make things worse. What we would recommend is for you to use a natural product that is gentle on your skin and doesn't mess with your hormones.
Cedarwood has a long history of use as a beneficial ingredient in cosmetic preparations for oily skin. Cedarwood essential oil can alo help to treat and protect your skin against unsightly acne. It prevents clogging of the pores of your skin and protects it from intrusion by harmful particles and bacteria.
German Chamomile can help to calm inflamed skin conditions including acne, rashes, stings and burns. It is the oil you would turn to if you wanted to treat specific conditions such as eczema and dermatitis.
Helichrysum is a plant that is apart of the sunflower family which has historically been used for skin. When made into an essential oil it is know by other names including 'everlasting' and 'immortelle'.


PATCHOULI ESSENTIAL OIL FOR ACNE
Patchouli oil has long been used in traditional Asian medicine, especially in Malaysia, China, and Japan. It is used to treat skin and hair problems, such as dermatitis, eczema, acne, dry chapped skin, dandruff, and oily scalp.


Thyme essential oil is as absolute juggernaut when it comes to killing acne bacteria. It has been shown to have a greater effect on bacteria known to cause cancer compared to plain alcohol.
4
Remember, be your own best advocate when it comes to the products you use in your home. www.ylsearch.com is a great resource that we like to use.
Each 5ml bottle of Young Living Canada's AromaEase contains 85 drops of essential oils and can be added to your essential oil collection for 24% off the retail price by signing up for your very own membership! It's quick, easy and free.
Get started
today!
References
Did you liked this article and would like to subscribe to our blog for Young Living Professionals?