Jun 28, 2018 10:48 PM Central
Tonia & Colin McArthur
Everyone is looking for easy ways to go green, maintain healthy and younger looking skin, stay on track with exercise goals and eliminate toxins from our homes! Over six years ago we began a journey and started learning about clean eating and clean consumerism across the board. We still find that we're learning new things all this time later and so we want to share some of those steps we took in the beginning to help you get started on your toxin free journey.
5 Ways To Eliminate Toxins From Your Home
#1 - Replace air fresheners or aerosol room sprays with an essential oil diffuser instead!
Anything you are spraying into a room or that is emitting scent is also being ingested by you and anyone else in the room. Aersol sprays and hanging are fresheners can include toxic chemicals that are not safe to be breathing in - and that's exactly what you're doing. An alternative to this would be to
use a diffuser
with excellent quality essential oils. Essential oils from the company we use, are
steam distilled
from raw, harvested plant matter including flowers, bark, seeds, twigs, bushes, leaves and even resin, although some oils like those from citrus fruits, are cold pressed! With a long list of health and wellness benefits, your home will smell wonderful and you can also enhance the energy in any room or choose to add calming scents for a peaceful gathering or quiet relaxing space to read a book.
The
Young Living Premium Starter Kit
is the best bang for your buck and you'll receive 11 different essential oil single and blends - great scents for all occasions and purposes
#2 - Check Your Product Labels For Misleading Ingredient(s): Fragrance
This has been such a heartbreaking lesson to learn in our house. We knew that perfumes and colognes were toxic and really bad for our health. Those products were eliminated from our home years ago, even though some of us (*cough* Colin!) had a harder time than others letting this one go. We have been exposed to commercials, magazines and billboards our whole lives that it is modern, sexy and sophisticated to use expensive fragrances and slowly we're coming to the age where we all know the allergies and other respiratory issues these can trigger. What about your cleaning products, your massage oils, your moisturizing creams, your shampoo? Your tampons, ladies! The word
Fragrance
is actually an umbrella term that can be used by manufacturers that can actually contain anywhere from a few to a few hundred different chemicals! Unfortunately, we are used to seeing the word Fragrance and so we feel confident as consumers that this word just means a smell, and we look forward to opening those bottles to see how much we do or do not like the smell before we bring that toxin filled bottle home to lather all over our bodies.
The laws make it so that manufacturers can use a variety of over 3000 chemicals (toxic or not) in their proprietary "Fragrance" and never have to disclose this information to anyone, including situations where consumers have serious allergic reactions to these products. Hard to know what you're allergic to when a company will not tell their consumers what possible hundreds of chemicals could have been used to make up the scent of their product. Ladies and gentlemen, please take some time to read over two of my favourite David Suzuki articles about
Fragrance and Parfum
as well as the
Dirty Dozen
, and no matter what you do, avoid the purchase of products with an ingredient list that includes the word: "Fragrance".
essential oils
an entire baby line
makeup that is vegan, cruelty-free, gluten free and has no petrochemicals, parabens, phthalates or any other harmful chemicals
plant and mineral based cleaners that are highly concentrated, which means they're extremely cost effective and work incredible for everything from tough grease and grime at full strength and gentle enough highly diluted for mirrors and windows
supplements - amazing, incredible supplements!
skincare
natural toothpaste that won't make you gag! Natural toothpastes can be horrible!
gorgeous diffusers for all price ranges and necessities!
Natural Health Products (NHPs) approved by Health Canada (both Young Living supplements and Young Living essential oils)
#3 - Purchase One Cleaning Product Effective For All Surfaces In Your Home
We used to think "Green" meant safe when we started this journey of eliminating unsafe products and foods from our home. Whoa, nelly. More times that I would like to admit, we have been fooled! This is a learning curve you will need to take one step at a time and you will also need to be so patient and kind with yourself. Be gentle when you fid yourself disappointed, because you can only do the best you can with what you have. Strive to know better and do better when you do. Cleaning products were a mess in our house even up until about 14 months ago. Sure, we were using vinegar and some essential oils to clean but we still had a cleaner for the toilets, a different cleaner for the windows, another for the kitchen and even another one for the oven. They were all emitting toxins into the air as we spray them on the surfaces of our home and then we were touching these surfaces with our bare skin and absorbing them into our pores. Finally, we made the switch to a single, safe cleaning product made completely from plant matter and minerals that I can use on every single surface in my home, including my mirrors and windows! It's concentrated enough too fight through oil and grease for your oven, you can dilute it down a little bit to clean the bathtub, toilet, counter tops and you can even dilute it down enough to effectively clean the windows and mirrors in your home without leaving any streaks! No more toxic cleaners in your house!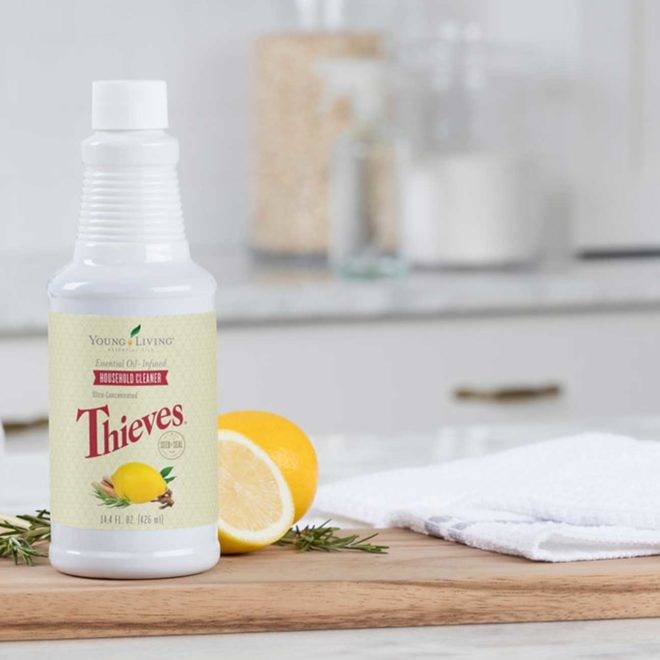 #4 - Make Your Own Products!
If you follow our blogs or any of our social media pages (
Facebook
or
Instagram
) you might know that Tonia makes a ton of our household products from scratch, DIY style.
Two things are really important to us:
Natural, non-toxic, healthy plant based ingredients with a purpose
Minimal Ingredient products to avoid chemical bombardment
You can find easy recipes to make your own
Sugar Scrub
,
Lip Balm or Salve
(with multiple uses, including beard balm, dry skin balm, paw pad balm, etc),
Skin Care Cleansing Pads
(great to remove your make-up, ladies!),
Charcoal Exfoliating Face Mask
, and much more right here in our blog! Tonia also makes her own bath bombs, of course with minimal ingredients and excellent quality essential oils!
Ask us
for more recipes anytime!
#5 - Switch and Ditch All Of Your Cleaning & Personal Care Products
There is now one single box that gets delivered right to your door that will replace tyiyr:
toothpaste
laundry soap
dish soap
all purpose cleaner (every surface in your home. Yes, that one, too.)
hand sanitizer
fruit and veggie wash
and more!
Watch the health benefits miraculously happen almost immediately. My friends, this is one of the most amazing companies you could ever ask for. For 24 years they have been adding on and branching off even more to continue to provide the best quality products. Quality is never a question and everything comes directly to your door. If you join Essential Rewards you even get free oils, free diffusers and up to 25% back on all of your orders.
What are you waiting for?
We can't wait to help you every step of the way on your non-toxic journey ahead.
With Purpose,
Did you liked this article and would like to subscribe to our blog for Young Living Professionals?