Jun 6, 2020 10:43 PM Central
Tonia & Colin McArthur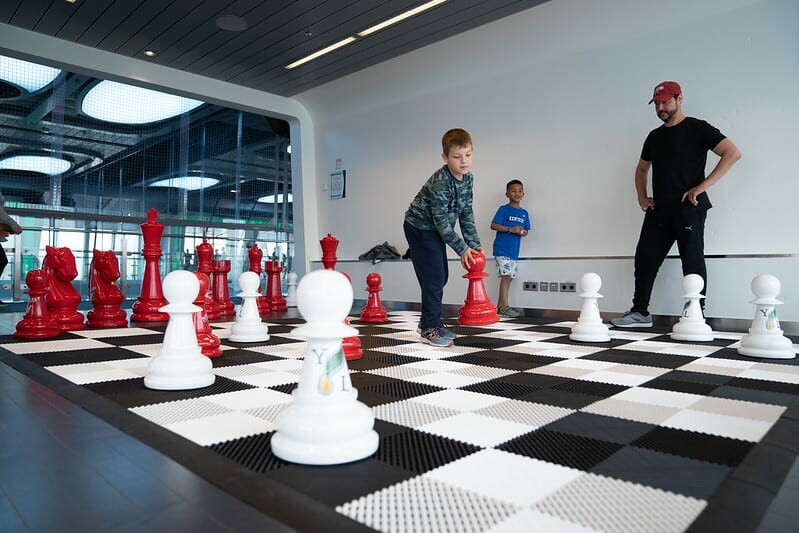 Sponsor changes are something that every business builder would prefer to never have to deal with however, there are extenuating circumstances that make it necessary for you to consider a sponsor change within your organization.
A sponsor change is an act of moving a member's placement within or out of your Young Living organization. When changing a member's position be sure to be cautious and considerate as you may be affecting more than just yourself. In extreme cases, a member may require to move out of your organization to a completely different one
Your downline is one of your greatest assets. For this reason, Young Living strongly discourages any changes in sponsorships. Make note, although it is very rare, Young Living will not approve sponsor change requests that it deems to be a manipulation of the compensation plan. Young Living also has the right to deny sponsor changes at any time and for any reason.
Why request a change in sponsor placement?
When you enroll a new member you will have the opportunity to place this person anywhere you would like within your organization. While you may think you need to place this person on your frontline there are many circumstances that strategically placing the enrollment into a certain location within your downline would be more beneficial than leaving this person on your frontline.
Another reason for a sponsor change could be that someone does not have the support they need to thrive as a business builder. Some examples of how this situation may occur are as follows:
You enrolled directly through Young Living's website and were orphan placed into a team that doesn't build.

You signed up through a friend who wasn't actively building at the time and suddenly you want to begin earning an income but don't have the support you need from your team

One of your business builders has let their account lapse and one of their builders need to be relocated under a more supportive leader
These are just a few reasons that a sponsor placement may need to occur and is also why we advise that you always make sure to join an established, professional team that is will give you the best chance to be successful at growing your business.
How do I request a sponsor placement?
You will need to contact Young Living by one of 3 ways. Email, fax or mail. Below is the contact info for all 3 methods. We advise that you email Young Living as this is the most efficient way to contact them and it also leaves a digital trail of information in case there are any discrepancies. Below is the information for requesting a sponsor placement:
NOTE – If a sponsor change request is approved, any current downline members will be forfeited and will roll up to the next upline in the original organization. Active downline members are unable to request that they are moved back under their original sponsor
When should I make the sponsor placement request?
Generally speaking, most sponsor placements happen within the first 5 days of enrollment. This can be done by either the member or the member's current enroller. The member's request will always take precedence over the enroller's request. You do not have to email resolutions if you contact a rep through Live Help then this change will be effective immediately and should show up in your virtual office right away.
After 5 days, you will have to submit a written request to Young Living. Once your request has been processed then it will be changed but this may take a few days. You are able to do this within the first 30 days of enrollment. This request can be submitted to Young Living's resolution department via email, fax, or mail.
What happens after the first 30 days are over?
If you require a sponsor placement after the first 30 days of enrollment then a simple email to resolutions will no longer be all that is required of you. As discussed earlier, sponsor changes are something that is discouraged by Young Living so they really want to ensure this is in everyone's best interest.
After the first 30 days of enrollment, you must contact Young Living in the same way that you would have previously. Via email, fax, or mail. However, there will be a few additions to the process:
Pay the processing fee of USD $35

Submit an upline approval form signed by each active upline member. "Active upline" is an upline member who has ordered 100 PV for six consecutive months.

Indicate in writing that he or she understands that the existing downline will be forfeited.

Must have the 3 upline approval form filled out in full
The USD $35 fee is for administrative purposes and is non-negotiable. To avoid delays the payment will be due at the time of processing and is to be paid by the member moving. Payment can be made via credit card, PayPal, or a credit on their account.
What is the 3 upline approval form?
The 3 upline approval form is a document that is required to be filled out by a requesting member's upline. This form is in place to ensure that everyone within your organization completely understands the sponsor change and is on board with it.

An upline does reserve the right to decline a sponsor change which means the sponsor change will be denied. All 3 active upline members have the right to approve or deny any requests for downline members to move via 3 upline form

You can obtain a copy of the 3 upline form from this link located on Young Livings Website
What if I cant get approval from my upline?
In this case, you can go 6 months without ordering and then submit a request to resolutions to change sponsors. There is still a $35.00 fee and forfeiture of downline. The process is similar to the above process but you are now not required to have the 3 upline form filled out.
Pay the processing fee USD $35

Submit a written request.

Indicate in writing that he or she understands that the existing downline will be forfeited
What if I can't reach my upline for approval?
If you have tried to contact your 3 upline members and some of them are not responding to your requests over a period of 60 days there is still an option.

As per policy and procedure: The member must demonstrate that he/she has made a good faith effort to contact all three upline sponsors. The good faith effort will require the member to provide sufficient evidence to prove they have tried for a period of sixty (60) days to contact the upline member via email, certified mail, etc., and the upline member has ignored or has been non-responsive to the request. The evidence must be submitted to the Conduct Success Team or Resolutions Department at conduct@youngliving.com or resolutions@youngliving.com

Generally, a "good faith effort" is viewed as attempting to contact your upline at least once per week. Once the evidence is submitted Young Living will try to reach out to the upline and if there is still no response the sponsor change may be approved.
---
Did you liked this article and would like to subscribe to our blog for Young Living Professionals?