Jun 16, 2020 07:50 PM Central
Tonia & Colin McArthur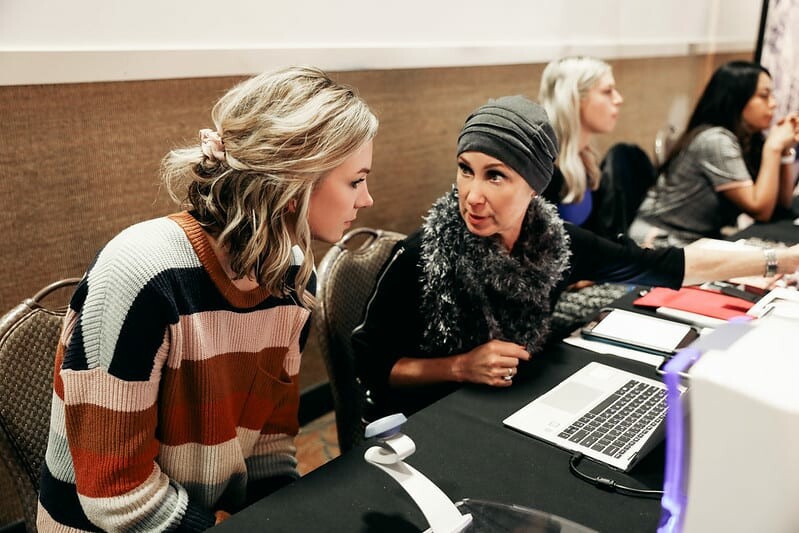 There is a lot of
terminology
within Young Living that you will need to understand. Some of it is pretty simple and easy to grasp and others might seem a little more confusing at first. One of these can be u
nderstanding the difference between Sponsor and Enroller.
The enroller is the person responsible for personally introducing a new member to Young Living. Enrollers are eligible to qualify for financial bonuses, including the Fast Start and Starter Kit bonuses.

The sponsor is a new member's direct upline and main support. The sponsor may also be the enroller.
Every Young Living member will have an enroller and a sponsor. In some cases, the enroller and sponsor will be the same person and in other cases, it can be two different people. This will be entirely dependent on many things that need to be considered as this may drastically affect your Young Living organization.
Why do I need to understand the difference between sponsor and enroller?
Understanding the difference between sponsor and enroller is crucial if you are to maximize the potential growth for your organization. When you first start enrolling people into Young Living chances are you will put them directly onto your frontline. All of these enrollments will most likely be people like family or close friends which means you will be both the enroller and sponsor.

In order to move up in rank, you will need to start building your team and may decide that someone else needs to be the sponsor. This should only be done to a person who has already expressed an interest in building a business or who is on essential rewards ordering a minimum of 100PV.
Why have the same sponsor and enroller?
There are several situations that you would want to keep both sponsor and enroller for yourself. First, this to ensure is that this contact is 100% yours and that there is no cross recruiting happening. From there you would want to keep sponsor and enroller because:
You do not have a builder or you would prefer to keep this person on your front line

they have expressed an interest in being a business builder.
Additionally, by keeping both sponsor and enroller you have the opportunity to collect on the Fast Start bonus. In the early stages when you're still building your team keeping sponsor and enroller will be primarily what happens. You will keep all of the bonus' associated and after your 25%, Fast Start Bonus has ended your enrollment will be on your frontline which will give you the maximum amount for Unilevel Commissions.
If you don't already know the details of the Fast Start Bonus then please read this article that will explain in greater detail
Why have a different sponsor and enroller?
Once you have built up a solid foundation of enrollments eventually you will want to start building down instead of across. This basically means that instead of dumping all of your enrollments on your front line you will want to begin placing them into specific locations within your organization. This is often referred to as sponsor placement.
Things to note before you begin this process. It is to advise that the person you are giving enroller to is placing 100PV orders. By placing 100PV order you will qualify for commissions which in this case would go to the person you are giving sponsor to.
It is also advised that you have a conversation with the person you are giving enroller to let them know what you are doing. While this person may not have expressed an interest in 'building' they may be caught off guard by your gesture. Always make sure this is OK with them as some people will only want to be customers and don't want to feel pressured into anything.
NOTE – even though you have given sponsor to someone else you will remain the enroller which means you are still eligible for the Fast Start Bonus.
How do I give someone enroller?
We're glad you asked! There are several ways this can be done. The easiest way is at the point of signing up your enrollment to have them fill out the Sponser and Enroller ID's accordingly. This does require that you know exactly what is going to be done beforehand but makes everything very simple.
Quite often, you may need some time to figure out who the sponsor placement will be placed under. In this case, you will need to follow the instructions outlined by Young Living. All of that information can be found on our blog titled Sponsor Changes – Reasons for it and how to get it done
What is Strategic Placement
Strategic placement is a term that you will hear often within the Network Marketing industry and Young Living is no different. What this is referring to is 'strategically' placing your enrolments into your organization in order to:
maximize on the compensation plan

help support other business builders grow their organization

support your enrollment to have the best leadership for their needs
As we discussed in previous articles, there are several ways to maximize your earning potential with Young Living and Strategic Placement is just one of them. There are many different bonuses available to you and depending on your current rank you will need to consider where you place your enrollments more and more.
This is a large conversation and one that we will touch base on in other blogs but for those of you who are interested to learn more now, we recommend that you spend the time studying Lindsey Teague Moreno's Napkin Math. Head over to her Vimeo channel to learn more right HERE!
---
Did you liked this article and would like to subscribe to our blog for Young Living Professionals?