Jun 25, 2020 10:08 PM Central
Tonia & Colin McArthur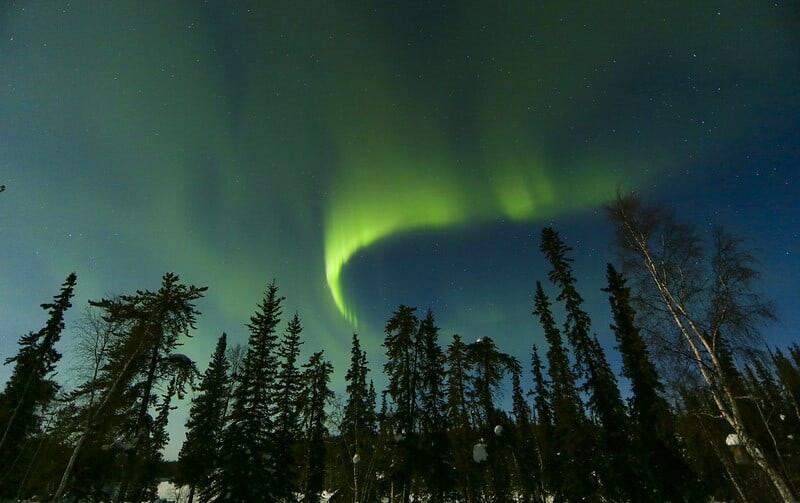 Young Livings Northern Lights Black Spruce Farm has a deeply rooted history within the company. Even though the farm has only been around for several years its history began with the founder, Gary Young about 35 many years prior to its creation
The Young Living Northern Lights Black Spruce Farm and distillery is located in Fort Nelson in British Columbia, Canada. The farm is 8 miles outside of Fort Nelson at Mile 308 on the Alcan Highway. The farm is responsible for distilling its world-famous Northern Lights Black Spruce Essential Oil
The Northern Lights Black Spruce Farm and Distillery has one of the most unique and interesting stories of all of the farms Young Living owns. The trees that grow in the area must be strong in order to withstand the harsh cold and therefore provides Young Living with one of the most unique and powerful essential oils in their catalog. This may be the reason why their Northern Lights Black Spruce Essential Oil is so many people's favorite oil.
Why did Young Living need this farm?
In 2012, Young Living was seeing huge growth and therefore the need for oils grew dramatically. Black Spruce was a major component in many of Young Living's essential oils blends but their current supply of oil which came from a farm out in Quebec was diminishing due to its location. The drive to harvest the trees to the distillery was approx 12 hours and was therefore unrealistic to sustain given the current demand for Black Spruce oil.

A solution that provided both the farm and the distillery on-site was required but nothing like this existed which meant Gary Young would have to build a distillery himself. He knew that the Black Spruce trees he needed only grew in northern Canada where the winters are extreme so he set off to find a location that would solve these problems.
How was the farm discovered?
Gary scouted land all the way from Saskatchewan to Alaska but settled on this specific plot of land for several reasons. First was that it was completely untouched by humans which meant the soil and trees had no exposure to chemicals and were are clean as he could possibly find. The second was the incredible intensity of the northern lights as they have an incredible effect on the black spruce trees.

A little fun fact about this location – Prior to Young Living Gary drove a logging truck for a living. One of his main routes was along the Alcan Highway right next to the site of the farm. Back then this road was nothing more than a dirt road but has freshly paved roads leading to the Northern Lights Farm.
Where is the farm located?
The address of the Northern Lights Black Spruce Farm and Distillery is 47066-47150 Alaska Highway (633.61 mi) Fort Nelson, British Columbia V0C 1R0

Because of the location, it is recommended that you check road conditions prior to booking a visit. As we mentioned before, the weather in this area can be quite severe so always check to make sure the roads are safe