Jul 22, 2020 09:35 PM Central
Tonia & Colin McArthur
What an adorable way to keep your little ones healthy with minimal ingredient and completely toxin-free products. You know that is our absolute favorite topic to talk about and so for all of you moms or moms to be out there, we have some really awesome products we want to review for you!
The seedlings line is completely free of all synthetic and toxic ingredients. All of their products are formulated without alcohol, parabens, phthalates, petrochemicals, animal-derived ingredients, synthetic preservatives, synthetic fragrances or synthetic dyes.
Seedlings Baby Line
Baby Lotion
This gentle, non-greasy moisturizer is completly, 100% plant-based and formulated without any synthetic or toxic ingredients. All new or soon to be moms want the best possible products to keep their babies safe from harm, and this Seedlings line does not disappoint.
Ingredients:
Water
Caprylic/capric triglyceride
Glycerin
Glyceryl caprylate
Xanthan gum
Cellulose gum
Apple fruit extract
Lavender essential oil
Glyceryl undecylenate
Murumuru seed butter
Mango seed butter
Cocoa seed butter
Safflower seed butter
Coriander essential oil
Bergamot essential oil (Furocourmarin free)
Marigold flower extract
Achiote seed extract
Ylang Ylang essential oil
Geranium essential oil
Tocopheryl acetate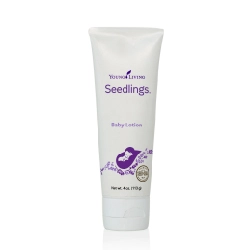 Wholesale pricing: $19.75 USD
Baby Oil
This oil is formulated with all plant based ingredients and specifically made without the use of mineral oils. All dilutions are made with your baby's delicate skin in mind and the Seedling's baby oil is also vegan friendly. This oil is meant to help soothe and calm your little one before bed time to help promote a restful sleep. It's soft, gentle, nourishing, dermatologist tested and hypoallergenic.
Ingredients:
Caprylic/capric triglyceride
Apricot kernel oil
Safflower seed oil
Prickly pear seed oil
Mixed tocopherols
Lavender essential oil
Coriander essential oil
Bergamot essential oil (Furocourmarin free)
Ylang Ylang essential oil
Geranium essential oil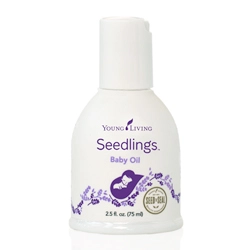 Wholesale Pricing: $24.25 USD
Baby Wash
You'll never have to worry about what's in your baby shampoo and body wash ever again, is tear free and only very lightly scented with pure essential oils, properly diluted and formulated for your baby's delicate skin. Of course, derived from only 100% plant based ingredients & vegan friendly, the Seedlings Baby Wash is sulphate-free, rinses clean without over-drying and makes those tangles very easy to come through!
Ingredients:
Water

Sodium laurylglucosides hydroxypropylsulfonate

Glycerin

Decyl glucoside

Xanthan gum

Sodium chloride

Glyceryl caprylate

Glyceryl undecylenate

Lavender essential oil

Marigold flower extract

Eyebright extract

Caprylic/capric triglyceride

Coriander essential oil

Bergamot essential oil (Furocourmarin free)

Ylang Ylang essential oil

Geranium essential oil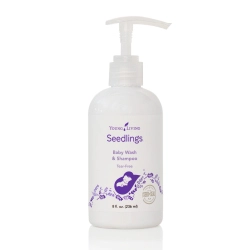 Wholesale pricing: $20.75 USD
Baby Wipes
These baby wipes are so gentle and can absolutely double as a gentle make up remover, ladies. They are truly soft, thick and versatile. The perfect formulation to ensure that your baby's skin is moisturized with each use while providing and thorough cleansing. Only the most gentle and beneficial botanicals were used in these Seedlings Baby Wipes and of course, they are formulated only with 100% plant derived ingredients, making them vegan friendly and absolutely safe for your baby's delicate skin.
Water
Glycerin
Phenethyl alcohol
Apple fruit extract
Soapberry fruit extract
lavender essential oil
Marigold flower extract
Witch Hazel extract
Caprylic/capric triglyceride
Coriander
Aloe vera
Bergamot essential oil (Furocourmarin free)
Ylang Ylang essential oil
Geranium essential oil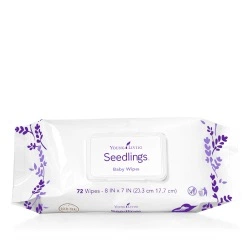 Wholesale pricing: $11.75 USD
Baby Diaper Rash Cream
This is a product that moms really want to be sure is safe, gentle and completely non-toxic for their baby's bottoms. Diaper rash is a common concern and why we are especially happy to be referring a product from this Seedlings line that offers worry free protection from all plant based ingredients and is dermatologist tested and hypoallergenic. This cream helps to relieve and prevent diaper rash and also reduces the severity of the rash when applied at the first sign of redness on your little one's bum. The Seedlings diaper rash cream acts as a barrier to irritants, which is how it helps to prevent the diaper rash from happening in the first place. Poor babies bottoms!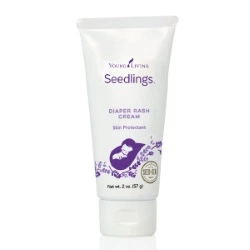 Wholesale pricing: $27.25 USD
The seedlings line offers something all moms are looking for when it comes to their wee ones. Knowing that all products are completely free of toxic and synthetic free chemicals is enough to feel confident in this line, in addition to the completely plant based and vegan friendly ingredients. There is an amazing amount of confidence we will always have referring moms to these products and even purchasing any of the Seedlings products for gifts to our mom friends!
For years we have been talking about the importance of removing toxic chemicals from your products. Your baby's skin is even more absorbent and sensitive than ours is, and it's up to us to choose the best quality products to keep our babies healthy! This includes personal care products that we use on our baby's skin.
This is truly wonderful news! To order your Seedlings Line, connect with us! If you are in Canada, ask us how to pre-order for the release in July of these brand new products or in the USA, how you can order today.