May 17, 2016 08:23 PM Central
Tonia & Colin McArthur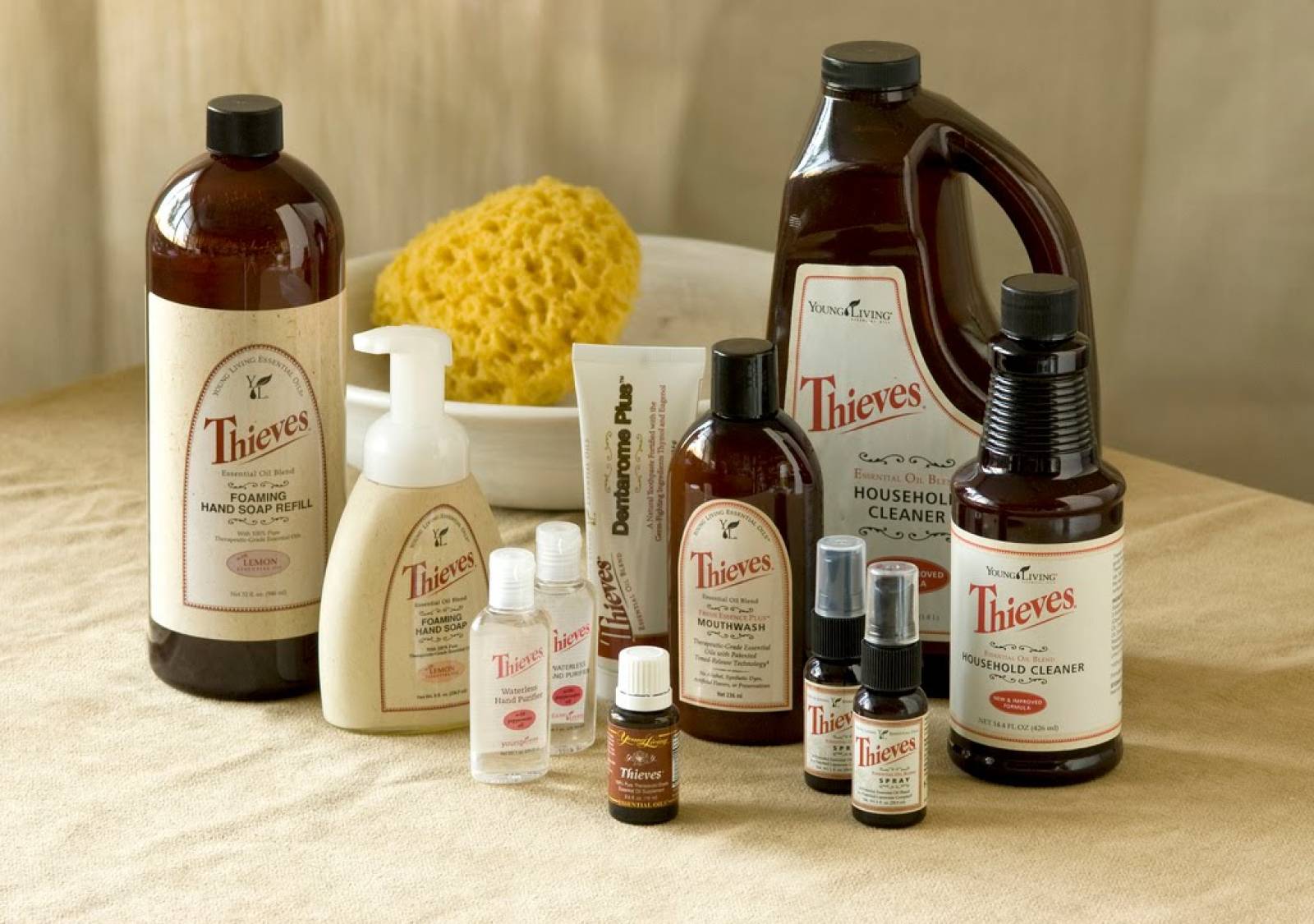 One day, Young Living just found us. We happened upon the company, were softly introduced to it and eventually decided to try our luck with a Premium Starter Kit. In those early days it was definitely a thought that perhaps we'd be able to make this work as a business and so we immediately started on Essential Rewards. Using therapeutic grade essential oils was important to us and so in the least, we would stock up on the ones we needed while accumulating points to use towards free product. That all sounded amazing to us, so we were in.
Once we tried some of the other products that Young Living offers it changed the way we purchased and made our own supplies for all types of different areas. One in particular stands out above all. Think of an area in your life where you'd need anywhere from five to twenty different products to 'get the job done'. Did you say cleaning your house? You'd be right! Even as a 'green conscious' household, we were purchasing about 5 different products in order to clean various parts of our home. We had a cleaner specific to glass and windows, another for floors, a third specific for cleaning the toilets, one for surfaces like counters and sinks and then a final cleaner for the bathtub and shower. The worst part was that they were expensive and some of them barely worked at all. Just before we came across Young Living we had resorted to vinegar, hot water and tea tree oil, to be honest. We were tired of the products we had.
Here is a video explaining the history of Thieves
It's important to note that we were skeptical about Thieves Household Cleaner. Could one single product (no matter how concentrated) actually work on all of the surfaces in your home? There had been a video that was passed around the Young Living community that we came across where the Thieves Household Cleaner was used to clean a pretty dirty oven. Watching this video convinced us to add a bottle to a Quick Order and paid for it with the Essential Rewards points we had racked up. Needless to say, it is now the only cleaning product we have used in our home since December 3rd, 2015. We tried cleaning the toilets with Thieves Household Cleaner and they were sparkling. Colin washed the bathtub and was so thankful to finally have a product he could used that not only cut through the grime and soap scum but also was synthetic chemical free and didn't hurt his eyes, nose or throat from the fumes... because there weren't any!
The Thieves Household Cleaner was so concentrated that we only had to use one capful in the mop water for floors, one capful in the spray bottle for windows and mirrors, and three capfuls in the spray bottle for toilets and tub. We could basically just walk into a room and spray it down with the same bottle, wipe it clean and walk out. In its concentrated form, Thieves Household Cleaner from Young Living smells quite light which surprised us. Diluted it still had a beautiful aroma from the Thieves essential oil blend infused into the cleaner. Imagine a home that smells like cinnamon bark, rosemary, eucalyptus, lemon and clove! Yum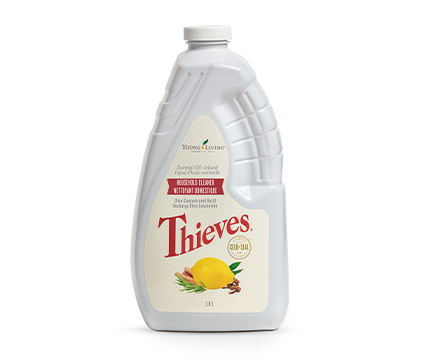 The first bottle lasted us four months and I used it for everything. The second bottle is still going through we have a third for backup, just in case. Now we use the cleaner in recipes like our own non-toxic dishwasher tabs and for 14 loads, we only need half a capful of the household cleaner. Amazing and talk about economical for you and your family. Did I mention that the most absorbent part of your body is the bottoms of your feet? It's just another reason why we use Thieves Household Cleaner to mop our floors!
Now you can purchase an entire Thieves Premium Starter Kit that comes with all of these incredible products, a diffuser and a bottle of Thieves essential oil! Ask us how or click "Place An Order" at the top of your screen.
Additional Resources:
Remember, be your own best advocate when it comes to the products you use in your home. www.ylsearch.com is a great resource that we like to use.