May 18, 2016 08:13 PM Central
Tonia & Colin McArthur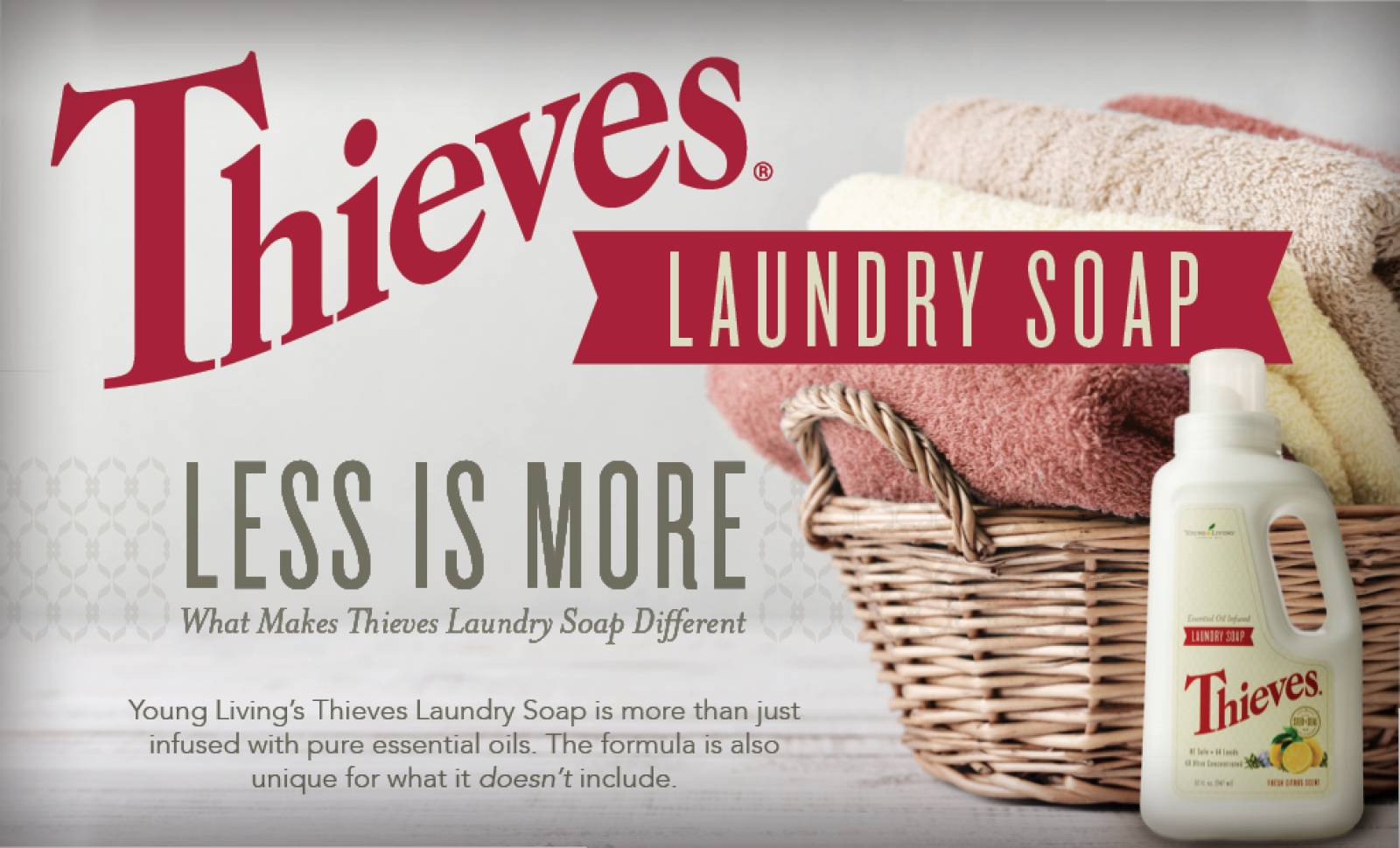 Tonia's favourite Young Living product, without question, is the Thieves Household Cleaner. It's versatility makes it approachable for anyone seeking a much simpler and safer product for their homes and families. People who really love this product are health and wellness counscious. New moms really appreciate that their babies won't be exposed to synthetic chemicals and toxins while laying on the floor for tummy time or when their tender feet are learning to walk.
So then what about the detergent or soap that we use to clean our clothes? We toss in a capful of something we think smells nice and then slam the lid shut. We don't consider where the fragrances come from or what half of the ingredients are. It was not until my late twenties that I really had my eyes widened to the idea that perhaps the food I was consuming and the products I was purchasing were not safe for us. That realization hit me hard and fast, leaving me sitting at our kitchen table sobbing. I was eating food that wasn't good for me? My cleaning products were hurting us? For the first few years after that pivotal time, we began to substitute as we researched and learned. It became a rabbit hole and one we're still diving into each day, which is ultimately what lead us here to become Independent Distributors with Young Living.
After we tried the Thieves Household Cleaner we knew we were ready to try the rest of the Thieves line. Young Living has Thieves essential oil, foaming hand soap, aromabright toothpaste, hand purifier, household cleaner, dish soap, mouthwash, lozenges, cleansing wipes and laundry soap. We added some of them to our next Young Living Essential Rewards order and consciously added Thieves Laundry Soap so we could give it a try. We had recently been told by a friend that they loved theirs and similar to the household cleaner, Thieves Laundry Soap was very concentrated. She cautioned us to use no more than quarter capful and that the strength of the product would surprise us. If it was as amazing as the Thieves Household Cleaner, we were going to be very happy.
I am so grateful to say that we purchased our Thieves Laundry Soap in January of this year and we still have just about half of a bottle left. I am also grateful to say that it washes our clothes better than all of our previous brands let alone how economical this product is for my family AND yours! For $28.75USD, our bottle has lasted a family of two the last 4 months and at this rate will continue to do so for the next four. That works out to be about $3.59 that we spent per month to wash our clothes. While being economically friendly, espcially in times when times are tough in Canada, especially for those of us who felt and those who still do feel the crisis in Calgary as well as throughout Alberta, it is a bit more important for me to share with you that this product does not contain warning labels. There are no synthetic products. Thieves Laundry Soap is infused with amazing therapeutic grade essential oils from Young Living. Your clothes that drape your body more hours in the day than not don't have traces of chemicals in them. Thieves Laundry Soap is gentle enough even for your babies.
Contact us for more information above or start your FREE membership with Young Living today and receive a 24% discount off your products. There is no minimum order requirement and no monthly fees to join. Simply order as little or as much as you want to by clicking on "Place an Order" at the top of this page!
Additional Resources:
Remember, be your own best advocate when it comes to the products you use in your home. www.ylsearch.com is a great resource that we like to use.