May 19, 2016 04:03 PM Central
Tonia & Colin McArthur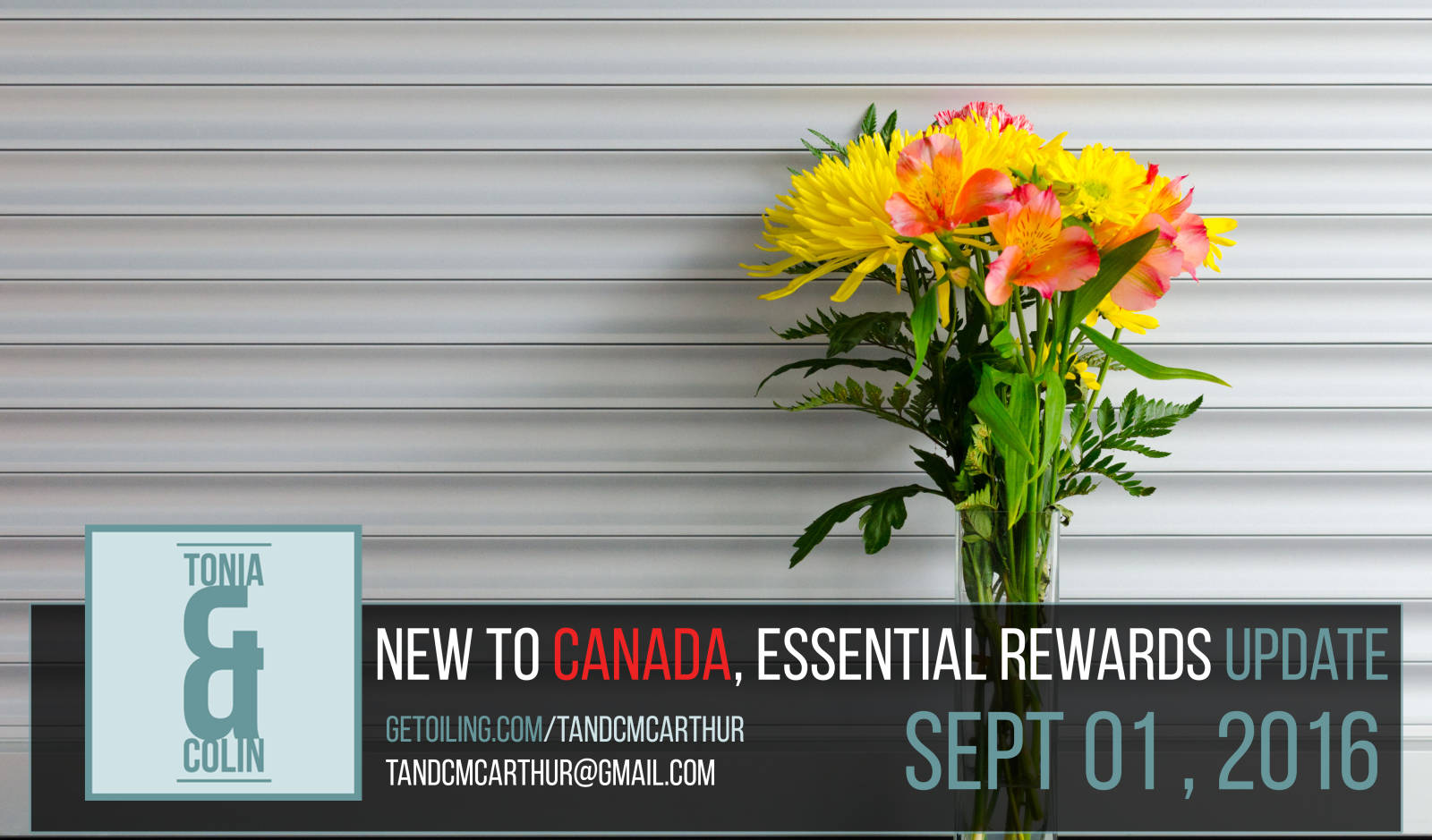 The old essential rewards program
Back in May of 2016, we wrote a blog about Young Living's Essential Rewards program that has since had a few updates that we wanted share with you. Previously in Canada, the program gave someone to opportunity to earn 20% back in points to use towards free product. You would earn 10% for the first 6 months, 15% from months 7-12 and 20% after one full year of being on the program. Additionally, Young Living would gift you a free dew drop diffuser after being on the program for 3 straight months. If that wasn't enough they would then at the 9 month mark gift you a free Atomizing Diffuser, which comes with a bottle of Sacred Frankincense. Its actually quite a generous program as not only could you redeem your points to purchase back products you would already be buying such as toothpaste, shampoo, conditioner, dish soap, laundry soap, household cleaner and of course, essential oils but you would also be gifted free diffusers and oils for doing so.
Update to the program
So you're probably thinking that the previous program was pretty fantastic and that changing something so generous would be nuts. Believe it or not, the program has become even better for all markets, especially those of us in Canada. How can it get better than the previous program? Here's the breakdown:
So now for the first 3 months you will still be earning 10% however after 3 months time you can be earning 20% instead of the old 15%. After you have reached 24 months you will earn 25% back, forever!. PLUS you will still receive the free diffusers with their corresponding oils! Thats amazing!
Here is a 24 month comparison chart of the difference in points you will receive.
As you can see, the new rewards program offers you an extra 40 PV in product over the 24 month span. Additionally, you will then be receiving 25% off all of your orders from now on. You'd be crazy not to take advantage of this program!
Just another reason why Young Living is the world leader in essential oils
Editor's Note: This post was originally published on 05/19/2016 and has been completely revamped and updated for accuracy and comprehensiveness
Additional Resources:
Remember, be your own best advocate when it comes to the products you use in your home. www.ylsearch.com is a great resource that we like to use.
@tandcmcarthur | Facebook | Instagram | Pinterest | LinkedIn