Nov 21, 2017 04:55 PM Central
Tonia & Colin McArthur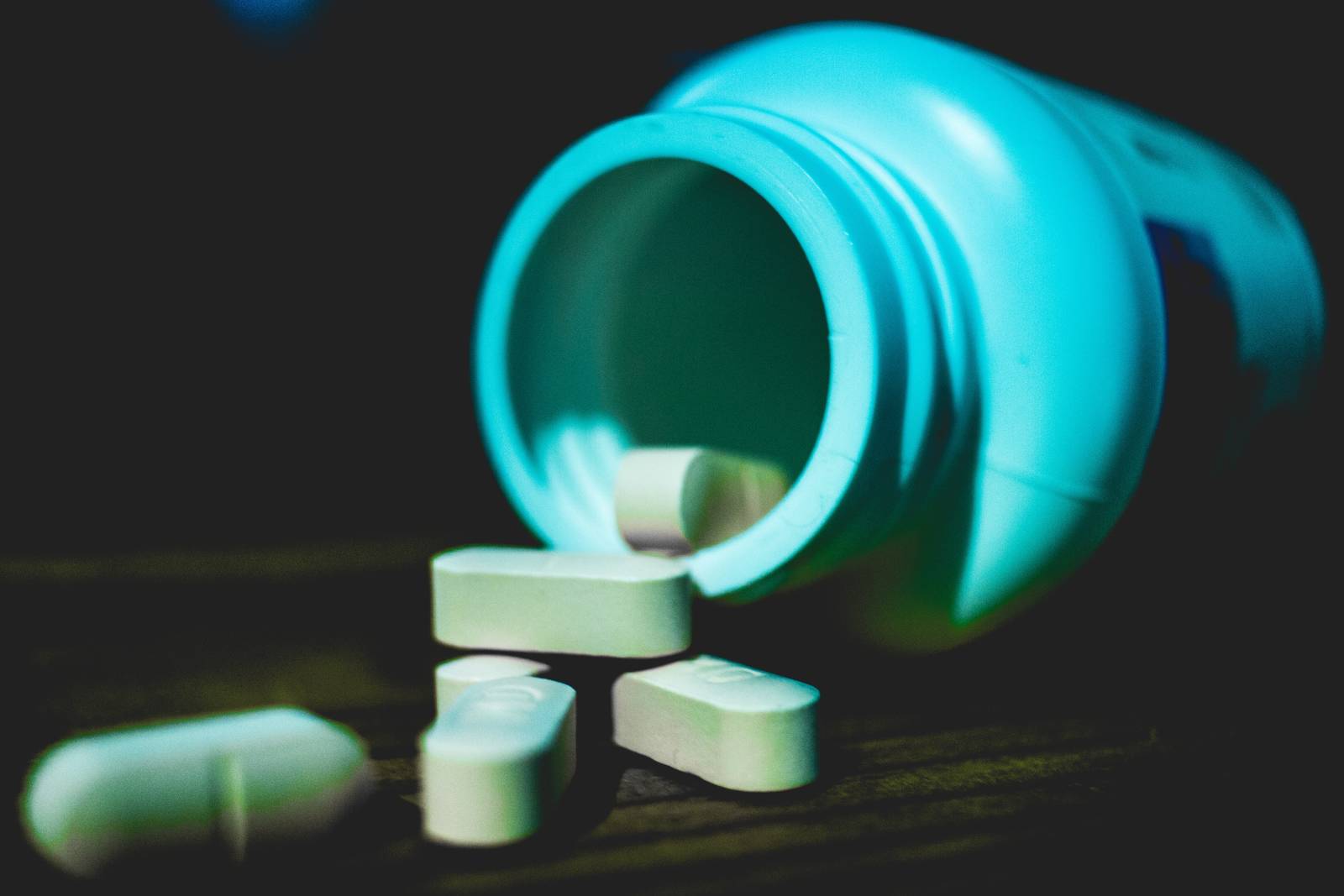 Its no surprise that we talk about a lot of Young Living Products on this webpage right?! We love them, and because they offer so many things other than essential oils we think that there is something for everyone. Essential Oils, Cleaning Products, Health Supplements, Personal Care Products, Make Up, Pet Products, Baby Products...they offer everything.
Well let's add one more amazing product to the list! Young Living's Master Formula is now available in Canada!
What is Young Living's Master Formula?
To summarize, Young Living's Master Formula is a multivitamin...and then some. Typically with multivitamins you would buy a single vitamin at a time and take that in the morning. You may have a series of bottles and pills lined up on your counter ready to go which hopefully ensures that you are getting all you need from them. What set's master formula apart is that it comes with a 30 day supply, prepackaged which guarantees you practically all of your daily value of vitamins and minerals.
Why Do I Need Vitamins And Minerals?
Vitamins and Minerals play a key role in keeping all of your bodies systems running. They are arguably more important to pay attention to than things such as Carbs, Fats or Proteins. Vitamins and Minerals ensure that things like your kidneys, liver, heart, blood cells and organs work. If my body is not performing optimally then it doesn't matter how many carbs or fats or proteins I consume does it?
Bellow is a cheat sheet that will help outline all of the vitamins and minerals your body needs and how they serve your body!
VITAMINS

|

MINERALS

|

NUTRIENTS
| | |
| --- | --- |
| VITAMIN | WHAT IT HELPS |
| A | Vitamin A is important for normal vision, the immune system, and reproduction. Vitamin A also helps the heart, lungs, kidneys, and other organs work properly. |
| B6 | The body needs vitamin B6 for more than 100 enzyme reactions involved in metabolism (convert carbohydrates into glucose) it also helps in brain development during pregnancy and infancy as well as immune function. |
| B12 | Vitamin B12 is a nutrient that helps keep the body's nerve and blood cells healthy and helps make DNA, the genetic material in all cells. Vitamin B12 also helps prevent a type of anemia called megaloblastic anemia that makes people tired and weak. |
| C | A water-soluble vitamin and powerful antioxidant, it helps the body form and maintain connective tissue, including bones, blood vessels, and skin. |
| D | Your body must have vitamin D to absorb calcium and promote bone growth. Too little vitamin D results in soft bones in children (rickets) and fragile, misshapen bones in adults (osteomalacia). |
| E | In the body, it acts as an antioxidant, helping to protect cells from the damage caused by free radicals. |
| K | Vitamin K is an essential nutrient necessary for responding to injuries – it regulates normal blood clotting. In addition, by assisting the transport of calcium throughout the body, Vitamin K may also be helpful for bone health: it may reduce bone loss, and decrease risk of bone fractures. |
| Thiamin (b1) | It is essential for glucose metabolism, and it plays a key role in nerve, muscle, and heart function. |
| Riboflavin (B2) | Riboflavin helps convert carbohydrates into adenosine triphosphate (ATP). The human body produces ATP from food, and ATP produces energy as the body requires it. |
| Niacin (b3) | All B vitamins help the body convert food (carbohydrates) into fuel (glucose), which the body uses to produce energy. |
| Folate | Our bodies need folate to make DNA and other genetic material. Folate is also needed for the body's cells to divide |
| Pantothenic acid (b5) | It helps convert food into energy and it also helps the body use proteins and fats. Vitamin B5 important for the immune, nervous, and gastrointestinal systems |
| Choline | Choline is a macronutrient that's important for liver function, normal brain development, nerve function, muscle movement, supporting energy levels and maintaining a healthy metabolism. |
| | |
| --- | --- |
| MINERAL | WHAT IT HELPS |
| Calcium | In addition to building bones and keeping them healthy, calcium helps our blood clot, nerves send messages and muscles contract |
| Iron | Iron is an important component of hemoglobin, the substance in red blood cells that carries oxygen from your lungs to transport it throughout your body. If you don't have enough iron, your body can't make enough healthy oxygen-carrying red blood cells. |
| Magnesium | Magnesium is important for many processes in the body, including regulating muscle and nerve function, blood sugar levels, and blood pressure and making protein, bone, and DNA. |
| Phosphorus | The body uses phosphorus to: form strong bones and teeth. Maintain a normal pH balance. |
| Potassium | Potassium is an electrolyte that serves many significant functions within the body, such as helping maintain a normal water balance between cells and body fluids. It also aids nerve conduction and muscle contraction, both of which plays a key role in keeping the heart beating at a normal rhythm. |
| Sodium | It helps keep the water (the amount of fluid inside and outside the body's cells) and electrolyte balance of the body. Sodium is also important in how nerves and muscles work. |
| Zinc | It helps the immune system fight off invading bacteria and viruses. The body also needs zinc to make proteins and DNA, the genetic material in all cells. Zinc also helps wounds heal and is important for proper senses of taste and smell. |
| Copper | It is found in all body tissues and plays a role in making red blood cells and maintaining nerve cells and the immune system. It also helps the body form collagen and absorb iron, and plays a role in energy production |
| Manganese | It aids in the formation of connective tissue, bones, blood-clotting factors, and sex hormones and plays a role in fat and carbohydrate metabolism, calcium absorption, and blood sugar regulation. Manganese is also necessary for normal brain and nerve function. |
| Selenium | Selenium benefits include the ability to fight the aging process and help the immune system by reducing free radical damage. Selenium has a synergistic effect with other antioxidants like Vitamin E, enabling the body to fight oxidative stress and to defend against cancers like prostate and colon cancer. |
| Fluoride | Fluoride is said to protect the teeth in two ways: Protection from demineralization - when bacteria in the mouth combine with sugars they produce acid. This acid can erode tooth enamel and damage our teeth. Fluoride can protect teeth from demineralization that is caused by the acid. |
What does Master Formula Give Me?
Maybe a better question would be is what doesn't Master Formula give you? Eating all the right foods to keep up your vitamins and minerals, while doable is quite challenging. Additionally, heading to the health food store and stocking up on all the necessary vitamins and minerals is costly, time consuming and just not feasible for most of us. Now in Canada, Young Livings Master Formula will solve all of these concerns for you.
See the chart below:
MICRONIZED NUTRIENT CAPSULE



Serving Size: 2 Veggie Capsules

Serving Per Container 30


Amount Per Serving






%DV



Vitamin A

4500 IU

90%

Thiamin

11 mg

733%

Riboflavin

10 mg

588%

Niacin

17 mg

85%

Vitamin B6

11 mg

550%

Folate

350 mcg

87%

Vitamin B12

12 mcg

200%

Biofin

300 mcg

100%

Pantothenic Acid

19 g

190%

Iron

10 mg

55%

Magnesium

60 mg

15%

Zinc

15 mg

100%

Selenium

75 mcg

107%

Cooper

350 mcg

17%

Manganese

2 mg

100%

Chromium

120 mcg

100%

Molybdenum

75 mcg

100%

PHYTO-CAPLET

Serving Size: 1 Caplet

Serving Per Container 30


Amount Per Serving





Vitamin C

61 mg

101%

Calcium

200 mg

20%

Potasium

50 mg

1%

Choline

50 mg



LIQUID VITAMIN CAPSULE

Serving Size: 1 Veggie Capsule

Serving Per Container 30


Amount Per Serving






%DV



Vitamin A

500 IU

10%

Vitamin D3

400 IU

100%

Vitamin E

50 IU

166%

Vitamin K

50 mcg

62%

Now with a wholesale membership you can purchase yourself a 30 day supply of Master Formula for $100.50.
Remember, be your own best advocate when it comes to the products you use in your home. www.ylsearch.com is a great resource that we like to use.
Did you liked this article and would like to subscribe to our blog for Young Living Professionals?