Jun 19, 2016 10:54 PM Central
Tonia & Colin McArthur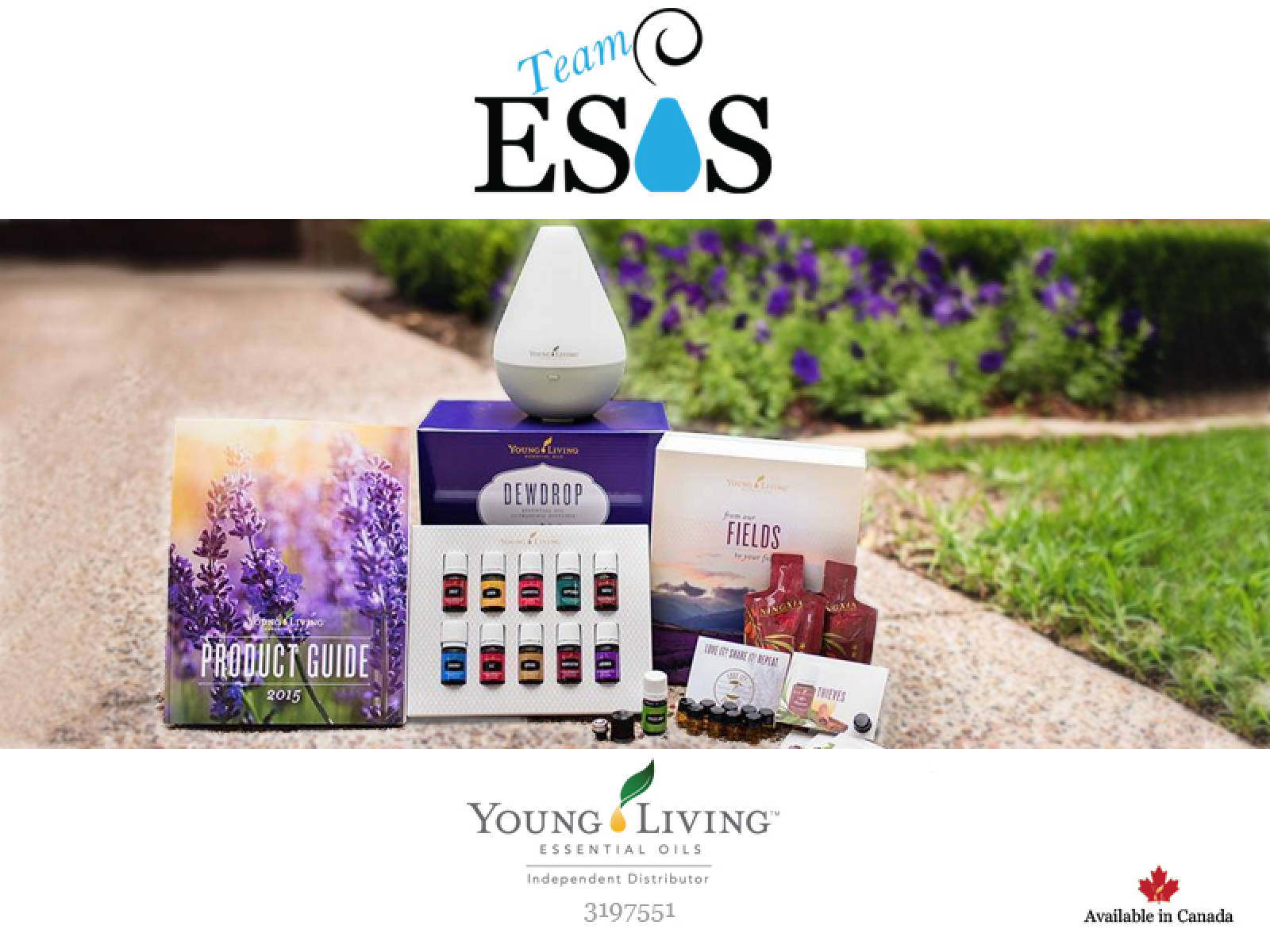 Implementing therapeutic grade essential oils into our lives really opened our eyes to so many new ideas. Before we had been using whatever brands we had found in our local stores without having properly researched the products we were using in our homes (and, yup - topically, yikes!). We had yet to be exposed to the clear and very obvious difference once we did finally come across Young Living's essential oils. Purchasing our Premium Starter Kit from Young Living Canada was a smart, well thought out investment that kick started a huge shift in our health and wellness journey and we are both so thankful of the decision we made. If you stick around we can show you how to get a Young Living Premium Starter Kit for free!
What do I get with my Young Living Premium Starter Kit
The Young Living Premium Starter Kit comes jam-packed with 11 essential oils; 10 of Young Living Canada's most popular therapeutic grade essential oils + a bonus 11th oil which right now comes from Young Living's very own farm in Canada. This essential oils is known as Northern Lights Black Spruce. This farm is located in Fort Nelson, BC. You will also benefit from learning how to use a diffuser with the Dewdrop Home Diffuser that accompanies these 11 essential oils, among samples of a nutrient dense supplement drink called NingXia Red and much more in side of your kit.
People sometimes tell me that a Premium Starter Kit Young Living offers is just not quite in their budget right now and so we thought it was a great opportunity to share that there is a way to receive your Premium Starter Kit for free. We have plenty of like minded friends who love and use essential oils all the time. We introduce the idea to them and if they purchase a Premium Starter Kit in the same month we do, we receive a thank you cheque from Young Living. It doesn't mean you have to continue selling or anything of that nature if you don't want to, but it's a wonderful way to introduce your loved ones to holistic health and wellness and to see if they're interested in making the same purchase as you.
Get A Young Living Premium Starter Kit For Free
Here's how that could look like. "Hey, I was just introduced to Young Living and they have an awesome Premium Starter Kit that comes with a diffuser and 11 essential oils. I know you were interested in purchasing a new diffuser, did you want to buy one of these kits with me?"
Here's what happens. If you refer 1 person to purchase a Premium Starter Kit in the same month as you, you'll earn a third of the cost back the following month as a thank you cheque. If you refer two people, two thirds. Three people... you get where we're going with this. How many people know three other people that are like minded and would rather use therapeutic grade essential oils in their homes versus synthetic chemical ridden candles or toxic air freshener sprays. Young Living Premium Starter Kits are equipped with essential oils that are Health Canada Approved as Natural Health Products to help relieve an array of symptoms such as cough and cold, acne, digestive discomfort, eczema and dermatitis, headaches, rheumatoid arthritis, sprains and strains, stress, burns, cuts, bruises and other minor skin irritations. Essential oils are also used for emotional regulation, meditation and much more.
If you would like access to a full explanation and breakdown of the Young Living Canada Premium Starter Kit, send us an email and we'll send you a full detailed workshop video explaining everything you will receive! If you're ready, click on the Place an Order button and fill out the membership form for wholesale pricing on all future purchases.
Sign up with a membership and receive wholesale pricing (24% off!!) on all Young Living Products today!!!
Help us understand what you want from us, please take this quick survey so that we can create information that matters to you! No personal information must be given, we just want to know how we can help you understand the power of Young Living's Essential Oils!

Additional Resources: