Jun 20, 2018 11:52 AM Central
Tonia & Colin McArthur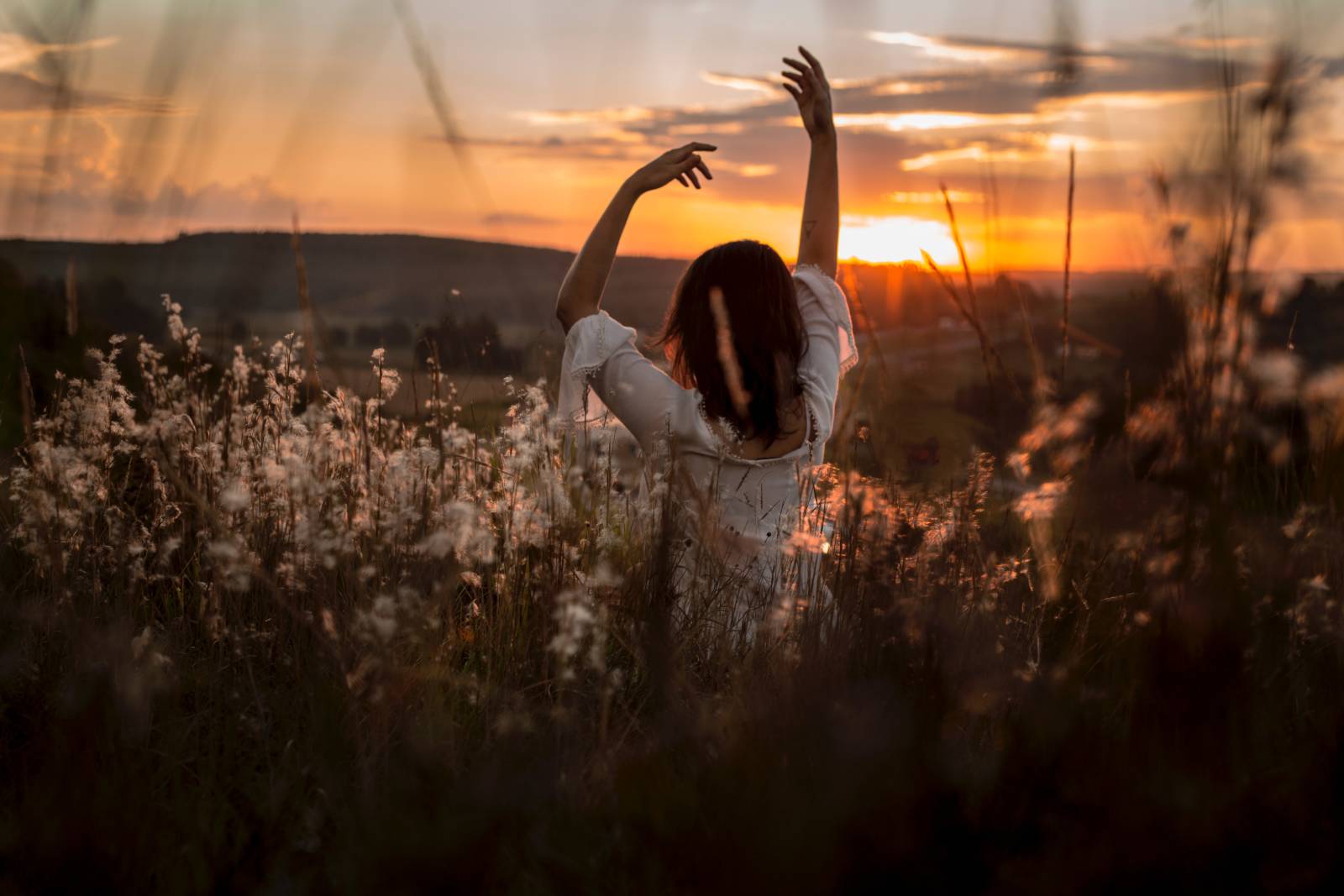 Why do we wait until something is wrong before we seek out healthy solutions? Why do we wait until the last minute?
Here is something we notice a lot. People get sick and then seek a miracle remedy that might heal their body. That is a completely normal response, but I beg the question: WHY are we waiting until our bodies are already sick. It is far less advantageous and far more difficult to heal a body that is unwell than it is to strengthen a body with an optimally functioning immune system. Let's do the preventative maintenance to avoid the illness as best we can. Let's get ahead. Don't get me wrong, sometimes really healthy people get sick, too - but what we can do is empower each other to do the best we can to optimize our chances of staying healthy and fit as long as possible.
Sometimes, when we're feeling really great, we carry on and perhaps pay less attention than we ought to. Of course, we feel healthy so we don't really bother paying any attention to our physical and emotional well-being. What we're doing is working. Why fix what's not broken? Everything seems fine!
Almost seven years ago when Colin and I first moved in together in Calgary, Ab we thought we were eating quite well, we were exercising regularly, I was running a few times a week. Our bodies were very busy screaming at both of us and we couldn't hear a thing. Do you know what we were saying? Things like, "oh I've had headaches everyday for years" or "no big deal, I've always had chronic pain". We dumbed down areas in our lives that were not normal. No one should have chronic pain. However, these buzz words are in our vocabulary so often that they don't hold as much weight as they should. Chronic pain? Why do we say "oh, I have chronic pain, I just deal with it"? My reason is that for the longest time I just didn't know any better. That's why I choose to write this blog, to have these hard conversations - in case YOU have chronic pain. In case YOU read this blog and realize that you don't have to just deal with it. My friend, I got you.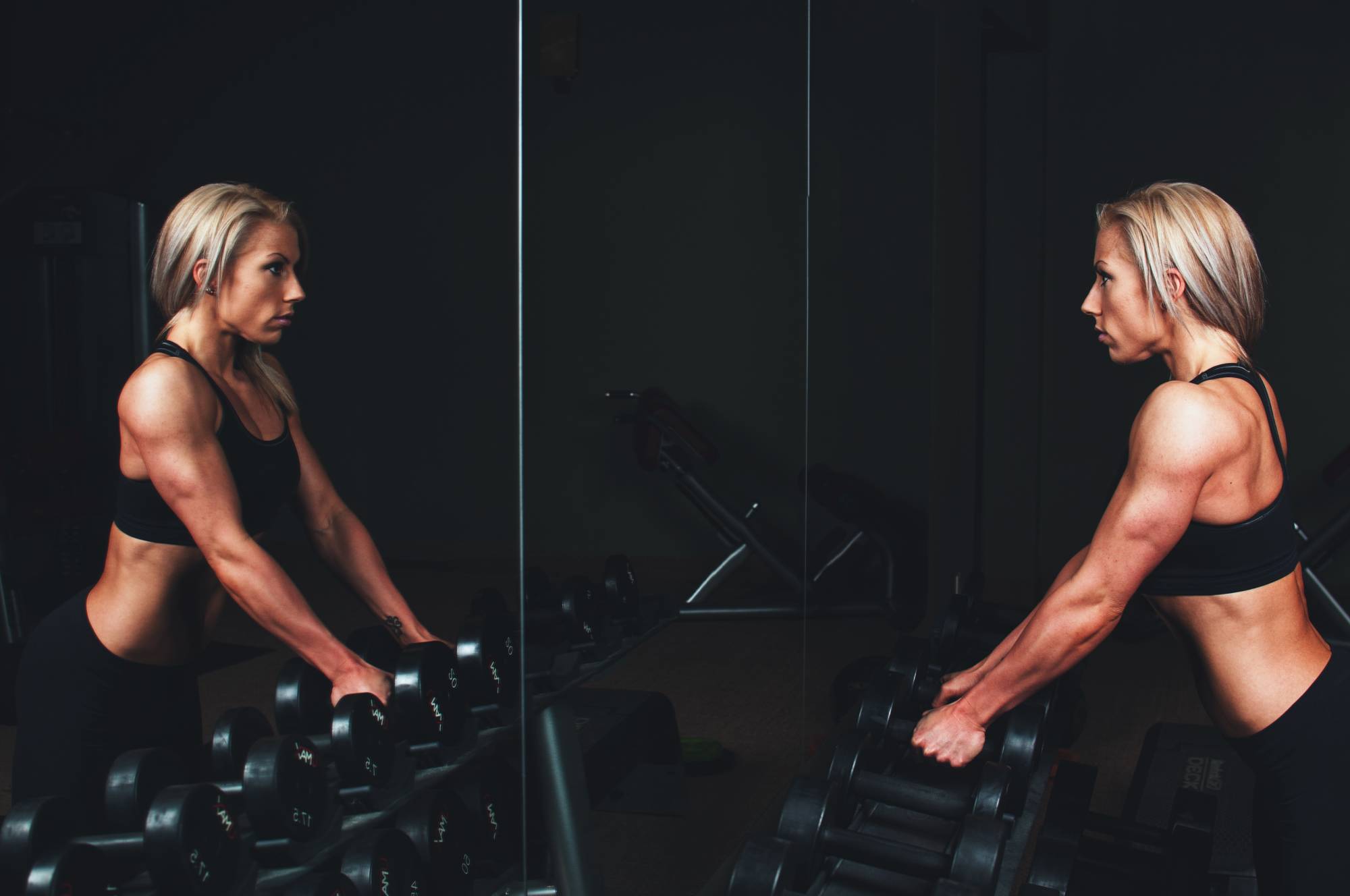 Something else we hear people say on a regular basis.
"I get sick all the time"
It is never too late to learn. It is never too late to mend, but it is much more difficult than making the changes before you need to. Will it be easier to start before your body is screaming? Of course. Yes! The lesson here is to understand and commit to a lifestyle change and luckily
Young Living Essential Oils
is a complete lifestyle company. It's actually why we joined them. We knew ordering products from skin care to essential oils to makeup and even supplements would help to shift our bodies back above the wellness line.
Here are three simple ways to keep your body up to snuff!
Purchase fruits and vegetables from your local farmers, that way you know where your food came from and you're always consuming food that is in season. Your body functions on a seasonal clock. Just like the seasons change, so does your bodies nutrient needs. Your organs all go through seasons differently as well and require different foods to help detox them and also build up their strength and immunity.
Go through your home and get rid of any products you have under sinks (even scarier, above sinks! i.e.: toothpastes and hand soaps!) with warnings on them about anything poisonous (does your dish soap say poisonous if consumed? It just might, my friends. You are cleaning dishes that you are eating off of, my friends. It's time to find an alternative.
Purchase the Thieves Premium Starter Kit from Young Living so that one box, arriving right at your door, will replace all of the products you are about to do away with for good! Plant based, natural products for cleaning your home.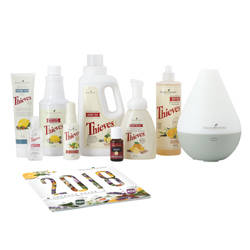 You don't have to use dirty products to clean your house! No, you don't. It's often thought that plant based cleaners just aren't strong enough for tough jobs, and I am here to tell you that these ones are. There is an even better reason to make this particular lifestyle change and it's about the overall longterm health of you and your family. Harmful chemical cleaners such as bleach contain ingredients that are known carcinogens. Carcinogens cause cancer, disrupt our hormones or worse, act like or mimic specific hormones in our bodies. That makes us incredibly sick.
Ditch and Switch
It was so empowering when we took the plunge because let me tell you something, I was skeptical, too. Yes, I know, you're reading this and thinking, "as if lady!". I did the same thing. And just like all of the other smarty pants before me, I realized that this stuff actually works and works really, really well. Then something else happened. My body started to feel differently. I was sleeping better, less agitated and endured less intense mood swings. Colin stopped getting headaches, which he had daily for many years.
The products we had been using before were making us sick! We didn't even have the awareness to realize what it was that was causing our issues. How messed up is that? I will never stop being utterly grateful for taking the chance and finding out for myself once and for all if this wellness lifestyle change would be right for me. It turns out that it's also been right for hundreds of other people that I know.
One thing the people who chose this lifestyle with us have said:
"I feel so much better"
A few others:
"I don't get headaches anymore"
"I never have to use advil anymore"
"My joints are no longer sore"
"My allergies are so much more manageable"
"I can't stand the smell of synthetic fragrance anymore"
"The only regret I have is not getting started sooner"
With Purpose,
Tonia & Colin
Did you liked this article and would like to subscribe to our blog for Young Living Professionals?