Jul 3, 2018 10:39 PM Central
Tonia & Colin McArthur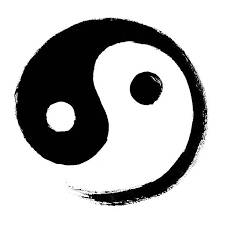 About a year and a half ago we met a woman who would help to reshape the rest of our lives. Then, a Registered Traditional Chinese Medicine Practitioner and now a great friend and also a DOCTOR of Chinese Medicine. Sounds like all three of our lives have changed drastically! She taught us the importance of really being aware and listening to our bodies.
Holistic medicine has always been fascinating, but to dive into the depths and background - at a glance - was so fascinating how it integrated into the world of natural medicine - and even essential oils. It is said that if you are insufficient in your yang energy that you would feel tired or cold. When you are feeling these two things this can also contribute to feeling unmotivated. Ways to combat feeling unmotivated, cold and tired with essential oils would be to find the ones that help to promote circulation. How fascinating is that?! It makes perfect sense.
Yin energy deficiency can show up in ways like over stimulation, too warm or even restlessness at night. Of course this is understandable since yin and yang are opposite energies. We always want to do our best to support our Qi so our yin and yang is in balance. So, here is where essential oils can come in handy.
Anyone who has used essential oils for some time comes to understand that they have multiple uses and properties that can be beneficial to our mental and emotional state. In Canada, many of
Young Living's essential oils
are Health Canada approved as Natural Health Products or NHP's. This is really exciting! Some oils that are warming, some are approved to help reduce the symptom of stress, which helps you relax, cool down and rest. From what we've mentioned already above, it's no wonder some Chinese Medicine Practitioners are implementing essential oils into their practices.
Yin and Yang energies can be associated to specific organ functions as well, not just overall wellbeing of the mind and body. For instance, you can be deficient in Yin energy in your kidneys or liver or heart, any organ! Sometimes Qi can get stuck in nooks and crannies in our bodies, specifically for Tonia, in her liver and gallbladder. In order to loosen this energy up and allow it to flow, she can use certain essential oils to balance her yin and yang and also to help put her body back above the wellness line.
Yang energies can be supported by essential oils that are great for alertness and clarity, while Yin energies can be supported by more relaxing essential oils. Neither of these categories are difficult to find the right matches for. The
Young Living Premium Starter Kit
comes with plenty of essential oils that can help to balance our Yin and Yang! That's a great place to start out. A simple way to remember Yin from Yang can be summed up in two psychological aspects. Yin represents feelings and Yang represents thinking. A subject that we have only touched so lightly on here, but hopefully we have piqued your interest in essential oils if you're interested in balancing your Yin and Yang or if you're interested in essential oils, perhaps now you'll seek out more information about Chinese Medicine and how that can be combined with the use of essential oils among many other modalities of healing.
What we happen to love the most about this approach is that it is holistic and all encompassing. Your body and mind are balanced and you are at your best. We are living above the wellness line. We are in sync and functioning optimally, we are healthy. This is an amazing way to live your life. Young Living essential oils have given us both health and wealth in our lives and for that we are grateful. Using essential oils in your home, and in conjunction with balancing mind and body will be something you will never regret.
get started with the
best quality essential oils in the world
, Young Living essential oils.
With Purpose,
Tonia and Colin
Did you liked this article and would like to subscribe to our blog for Young Living Professionals?