Feb 26, 2019 09:53 PM Central
Tonia & Colin McArthur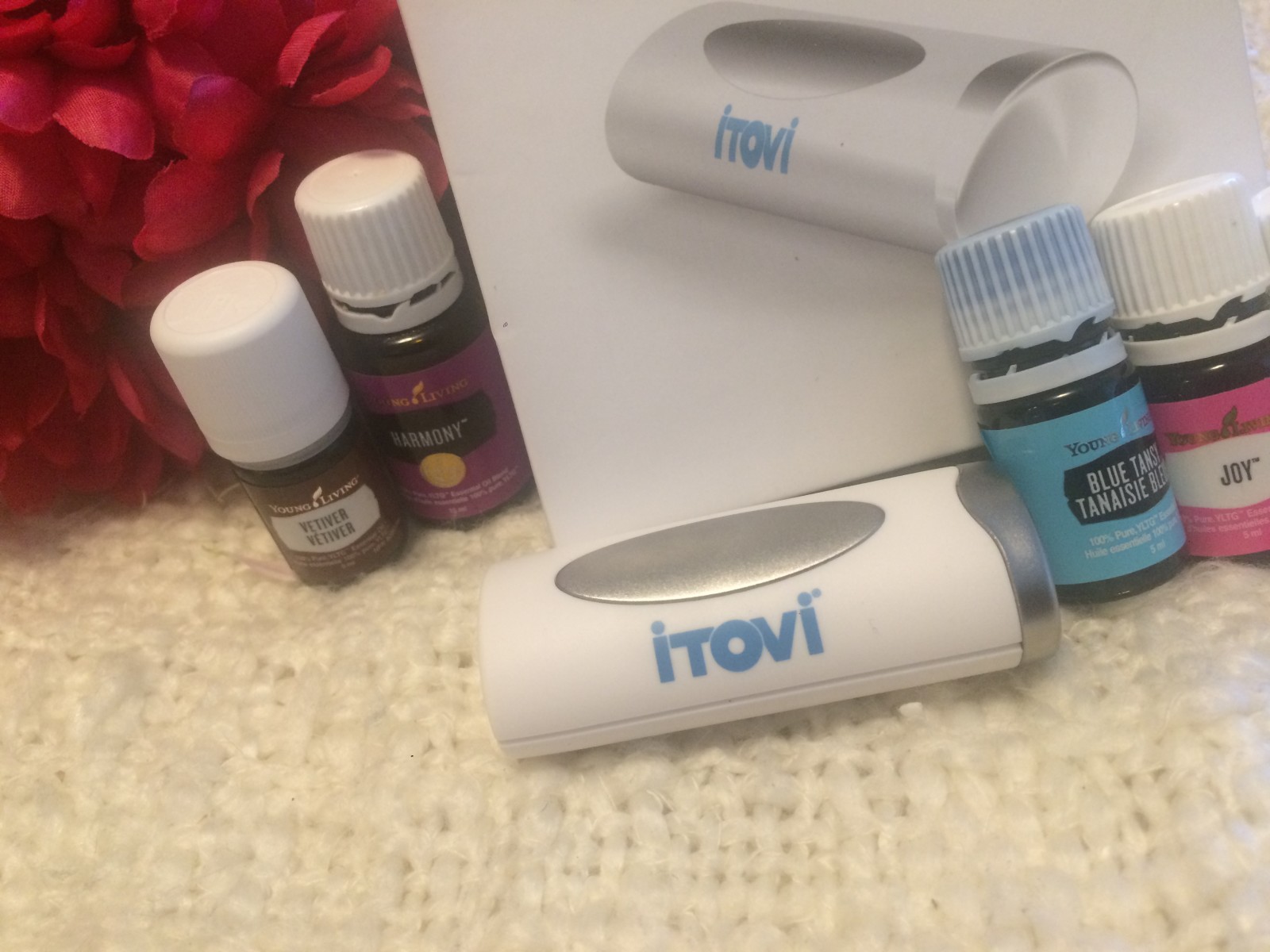 How do you know what essential oils you could use to help but your body back into balance?
At the beginning of our journey we didn't really know either and to be honest, we still don't. We're a really busy couple with full-time day jobs, a home-based business, a dog, our hobbies, marriage, and a super fun social life. It's really handy for us - and probably for your busy life, too - when we're on the go and only have a minute or two to scan and run.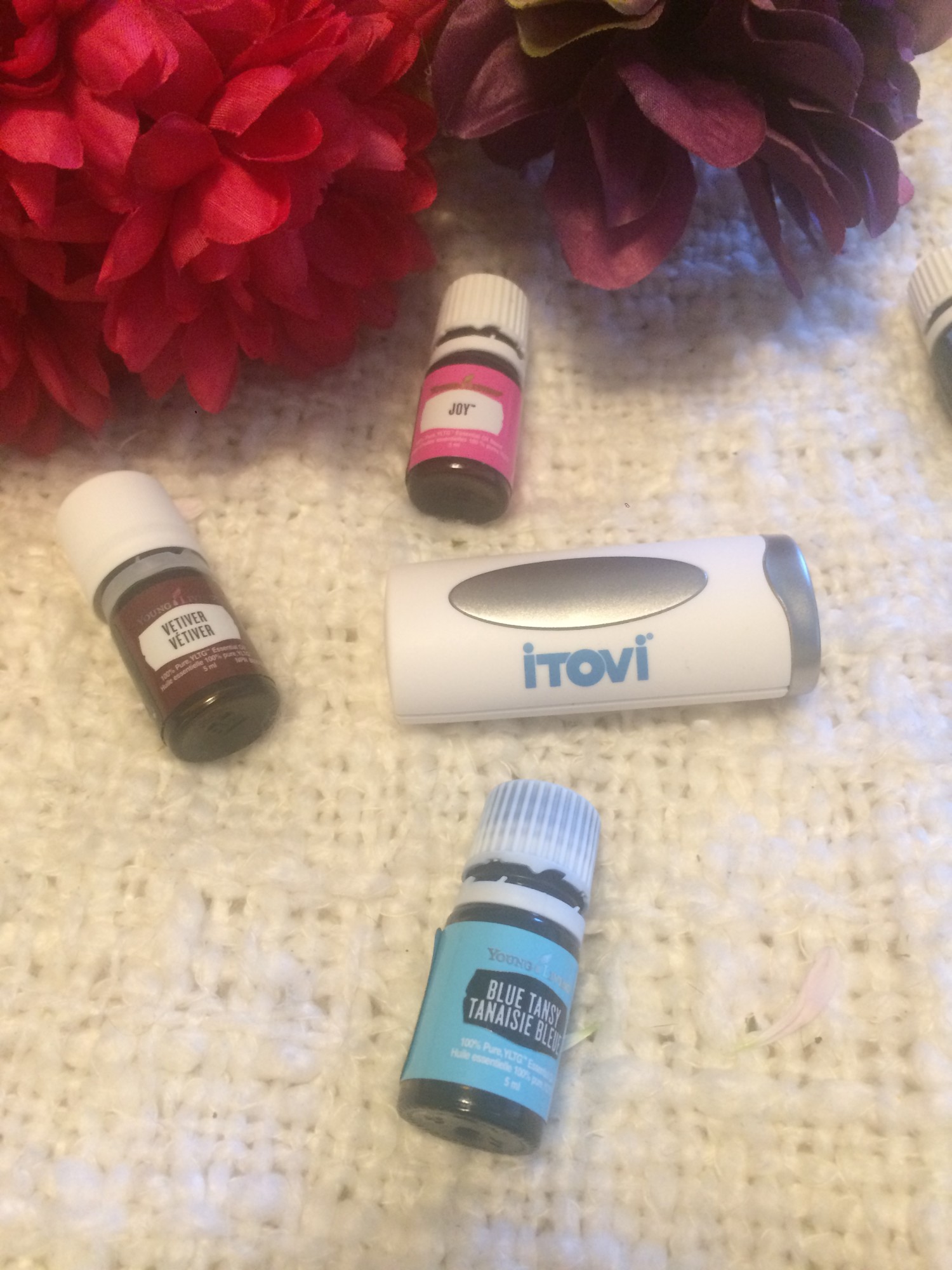 The iTovi is a tiny handheld device that you hold facedown in your palm (with the oval metal portion touching your skin) and through an app on your phone, you activate it to scan your body. The whole thing takes about three minutes from turning your iTovi on, to opening the app to seeing the results of your scan.
What is the scan actually doing?
When you are scanning your body, the iTovi device is essentially making notes of your biomarkers (blood pressure or pulse, as one example) in your body. Your iTovi takes into account your gender and age range and selects products - we only ever scan for essential oils - that will help to put your body's biomarkers back into balance.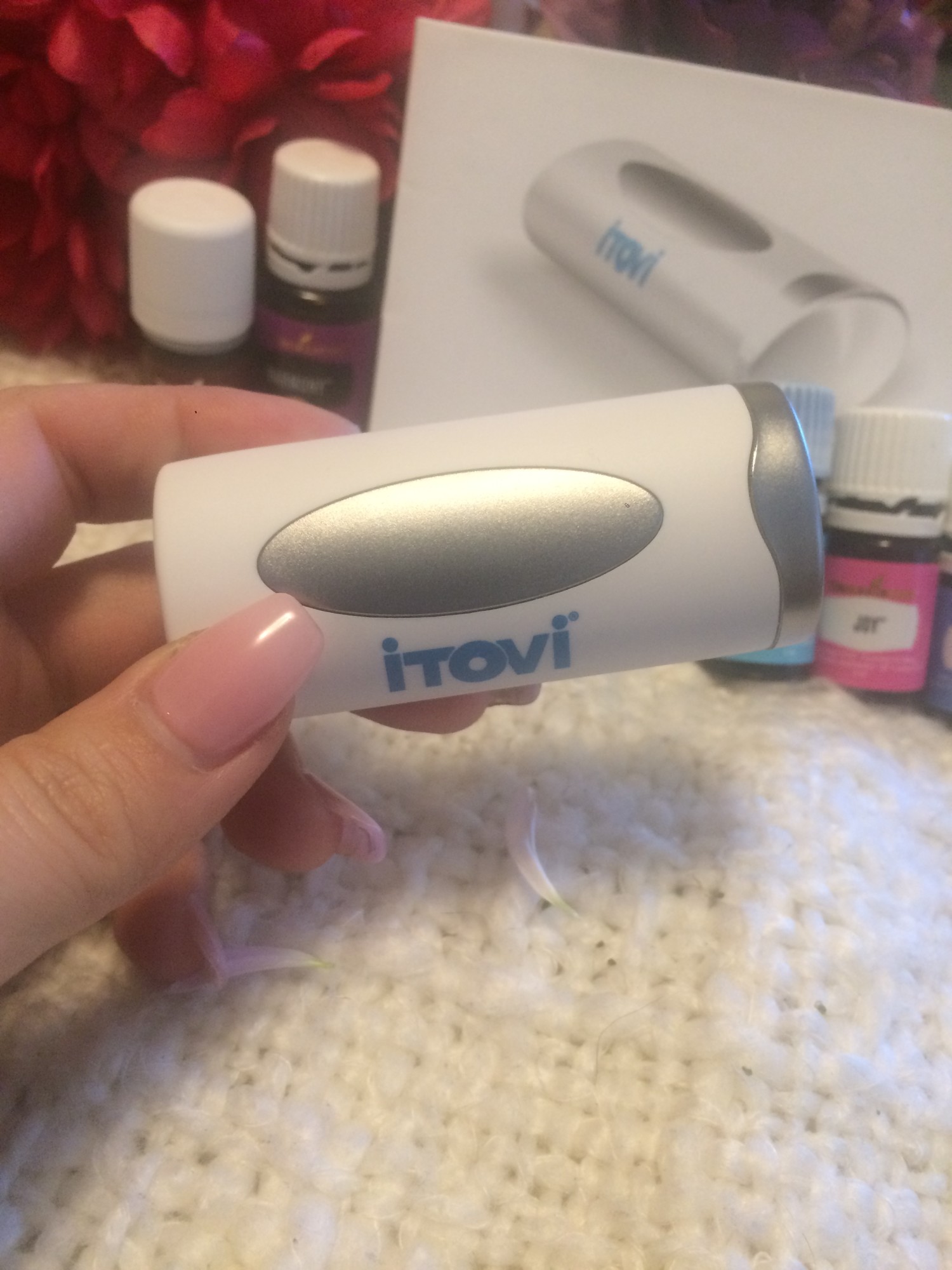 We have found in our home that the iTovi scanner is most effective if we're consulting this teeny device about once a week so we typically scan on Mondays but you can choose whatever day works best for you. You can set the scanner to either provide 3, 5, 7, or 10 suggestions. We have ours set to select 10 for us but if we have a friend over who is either new to oils or just a little curious we might not overwhelm them with 10, so we definitely ask how many suggestions they'd like. Totally up to you and very easy to change in the app on your phone through the settings.
Step #1 - Purchase your iTovi Scanner - you have 2 plan options but we always recommend the full buy out to avoid monthly payments forever. It def saves you money.
Step #2 - Download the app on your phone once it arrives
Step #3 - Enter your information into your profile in the app
Step #4 - Start your first scan!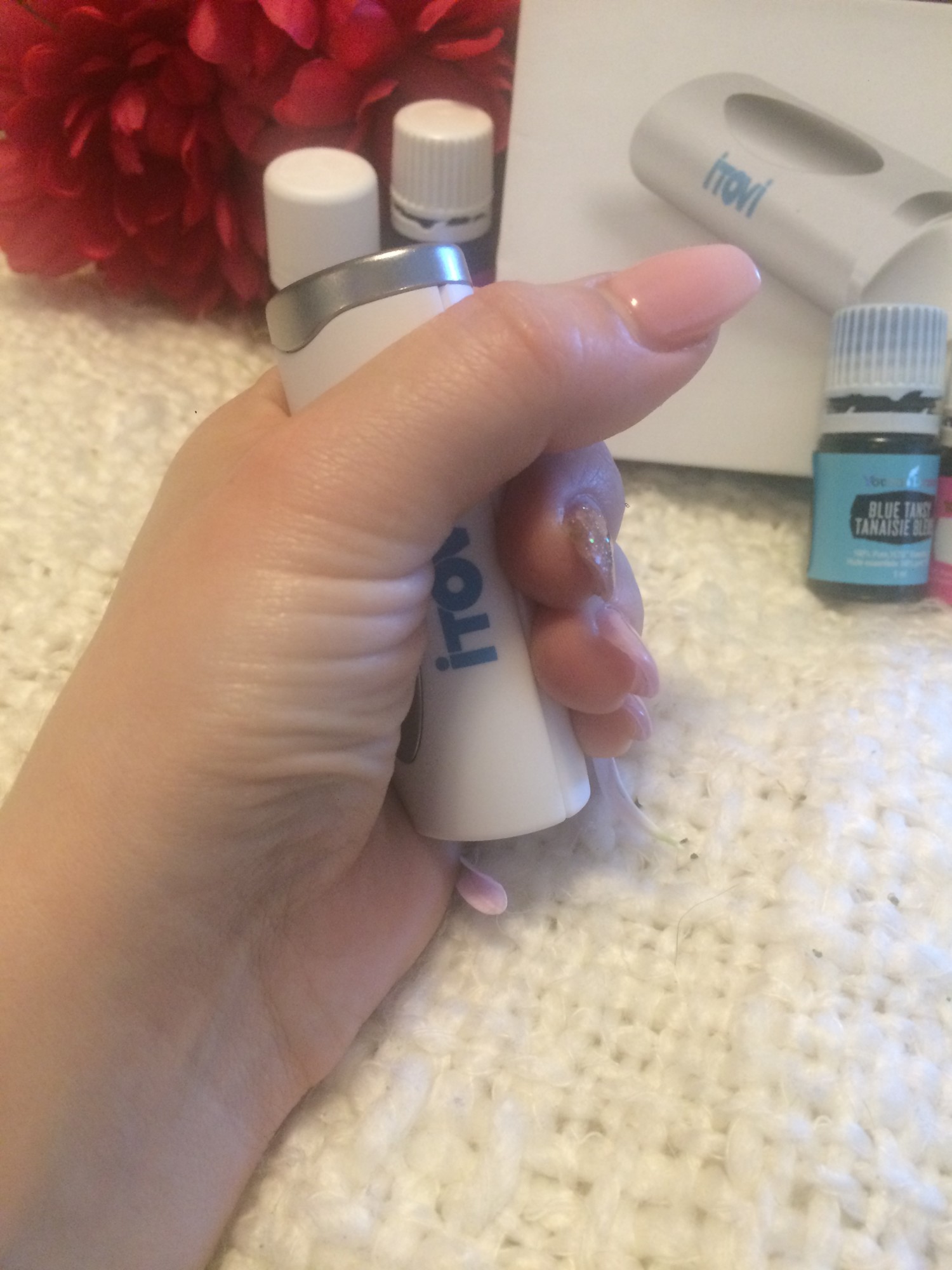 When your products list comes up the oils closer to the top are the more recommended suggestions. What we typically like to do is either diffuse a few of the oils together a couple of times over the next week and wear a few of the other topically. Since both of us are scanning together (#happyspousehappyhouse) we might compare oils and see if we have any that are #samesies so we can diffuse those ones in particular since we'll both get the benefits from those oils.
Easy Peasy Resources For Balancing Your Body
There is no overthinking, no wondering if you got it right or worse, spending hours on the computer trying to make sure you're buying the right oils for you. The iTovi takes a lot of the guesswork out of what our monthly orders look like. We make our list of oils from our scans that we don't have and build our Essential Rewards orders that way. #lifemadesimple.
Not using essential oils yet? You're in the right place - Team ESOS community is ready to help you every step of the way. Young Living essential oils accounts are 100% free and your amazing essential oil kit (everyday oils + a gorgeous diffuser) will get you started on your journey. The success comes from joining this fantastic community full of:
E: Empowerment S: Support O: Opportunity and S: Success.
Set up your account to get started, purchase your first kit, wait for your welcome email from Tonia & Colin, your fearless and passionate leaders and then follow the steps to join our exclusive community page on Facebook. There you'll find an abundant files section with resources and more - weekly LIVE workshops on all things essential oil and healing your body& mind related. Tips, tricks, support, conversation; the only thing this community is missing right now, is you!
Join the community! Get started!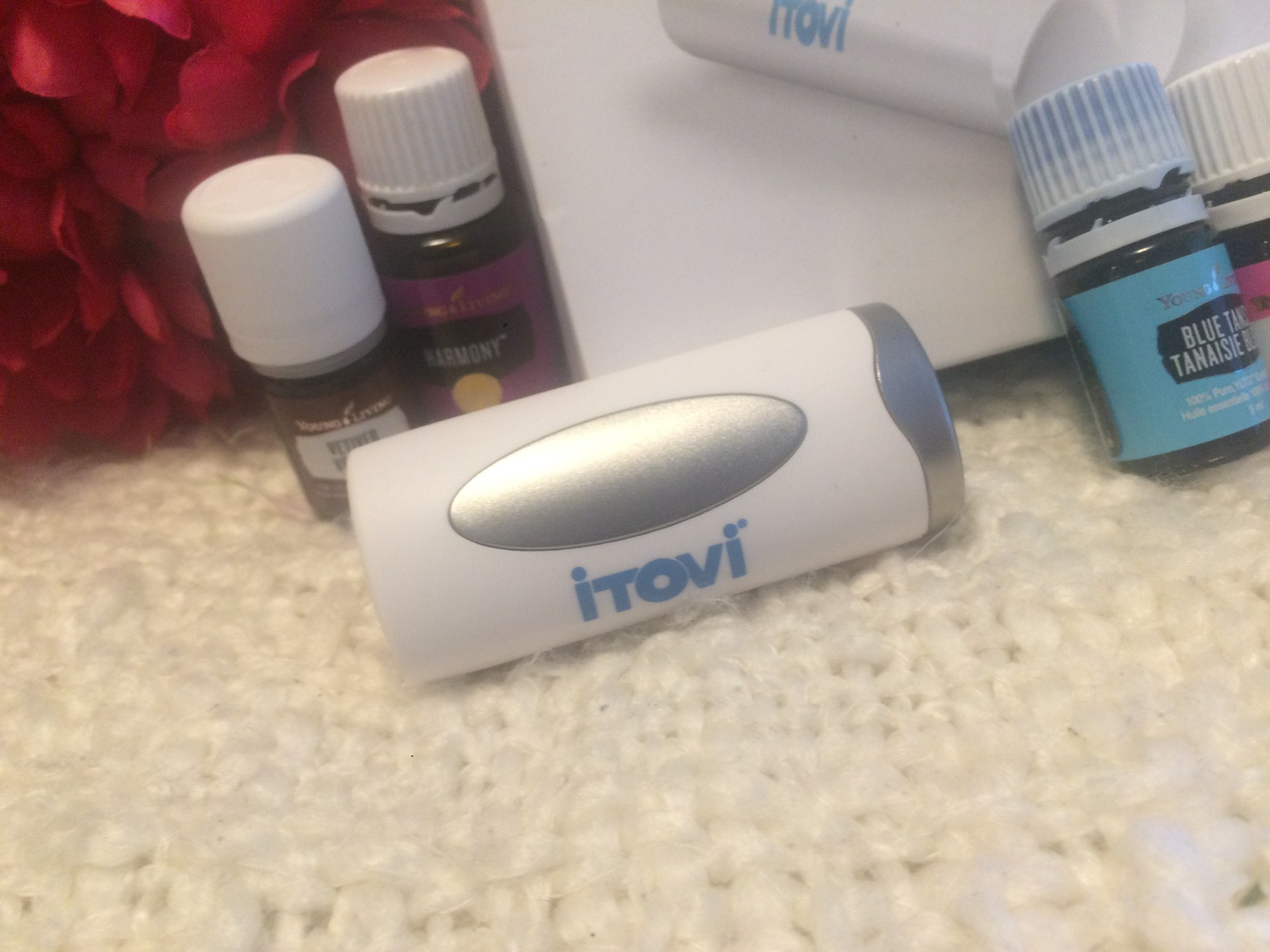 Did you liked this article and would like to subscribe to our blog for Young Living Professionals?