Aug 20, 2016 07:47 PM Central
Tonia & Colin McArthur
3 Ways to Safely Use Young Living Essential Oils
With what seems to be an endless amount of information on the internet these days it can be a very daunting and overwhelming task to sift through it all. One of the first questions that people tend to ask when first discovering Young Living essential oils is 'How do I use them?' This blog up is intended to help get you started today on your journey into essential oils.
Direct Inhalation of Essential Oils

Aromatherapy, also referred to as Essential Oil therapy, can be defined as the art and science of utilizing naturally extracted aromatic essences from plants to balance, harmonize and promote the health of body, mind and spirit. Because of how chemically complex and well rounded essential oils are they can be inhaled for many different reasons. Mental and spiritual support, colds or coughs, stress and headache are some of the most common uses for Young Living Essential Oils. Additionally, here are some of the most common ways that Young Living Essential Oils can be inhaled.
Using diffusers have become a very popular form of consuming an essential oil for its benefits. And rightfully so! It's very simple to just add a few drops of whatever essential oil you need into a diffuser, top it off with some water, turn the diffuser on and away you go. As the diffuser fills the room with the essential oil, you will naturally enjoy the therapeutic and aromatic benefits of the oil just by breathing. How easy is that?
[How to] Fill your Dew Drop Diffuser up to the red line with water. Add 1-2 drops of essential oil of your choosing to the water. Put the lid back on and turn on the diffuser.
Another great solution is to get an atomizer. An atomizer works similarly to a diffuser but removes the element of water. The atomizer turns the essential oil into vapor and releases it into the air in a similar fashion to the diffuser. The difference is that Young Livings Atomizers can be programmed to work on a schedule, which lets you customize how often the oil is released into the air. They also fill larger rooms than the diffusers do and deliver a more concentrated burst of oil.
[How to] Put oil of your choosing into Atomizer. Remove cap and orifice from essential oil bottle and place atomizer top on to the essential oil bottle, securing the atomizer. Place bottle and atomizer top back into the base of the atomizing diffuser. Move the settings on the back of the Atomizer to your desired time, volume and rest intervals. Turn the Atomizer on.
Lastly, as simple and obvious as it sounds, inhale direct from the bottle. Open the bottle, place it under your nose and inhale. Because you are smelling a very concentrated version of the oil when you do this you will not need to spend much time inhaling. One minute can be more than enough to experience the benefits from the essential oil.
Use Essential Oils Topically

Topical application is most commonly used to reduce the symptoms of headache, acne, eczema and dermatitis, rheumatoid arthritis, strains or sprains, digestive discomfort and stress. Please remember that when applying topically to ALWAYS dilute your oil into a carrier oil. A carrier oil can be defined as coconut oil, olive oil, jojoba oil, grapeseed oil or vegetable oil. We prefer to use Young Livings V-6 Vegetable Complex as it absorbs into the skin very quickly and doesn't leave behind a greasy residue.
[How to] Apply 1-2 drops of essential oil into your hand along with 8-10 drops of carrier oil. Rub hands together to spread the oil around and then apply to the affected area.
Replace Chemicals in home that are toxic
This is truly one of the more empowering ways to take full control over the products and chemicals that we put into and around our bodies. People quite often approach a healthier lifestyle by cleaning eating and exercising more but rarely consider their soaps and shampoos, cleaning supplies, air fresheners or even skin care routines. It's almost all for not as your body is still having to combat all the synthetic chemicals that you are putting into and around it. This can and was something that we went through ourselves when we decided to clean up our lives. We completely changed our approach to food but soon realized that we needed to do more with cleaning up the synthetics that were around us as well. At first it was frustrating to think that we had to start over from scratch in ANOTHER area but what was first an annoyance soon became fun. It eventually turned into a passion that has brought us here to you today. We have lots of DIY recipes to get you started and so if you are interested in seeing those, please send us a message.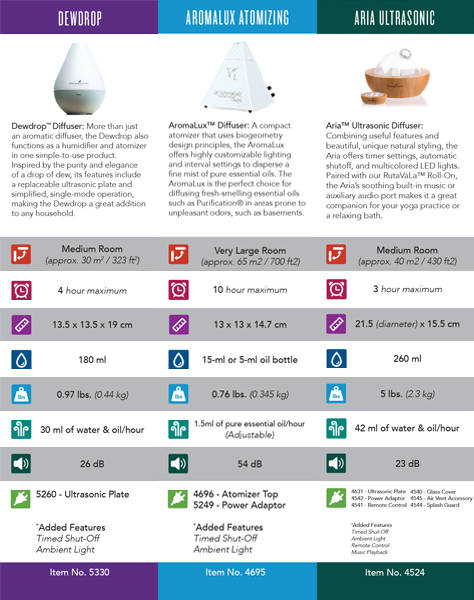 Ready to try? Click here to receive a 24% discount with your wholesale membership for any of Young Livings Products including Diffusers!
Additional Resources:
Remember, be your own best advocate when it comes to the products you use in your home. www.ylsearch.com is a great resource that we like to use.
@tandcmcarthur | Facebook | Instagram | Pinterest | LinkedIn | Website