Sep 11, 2016 03:36 PM Central
Tonia & Colin McArthur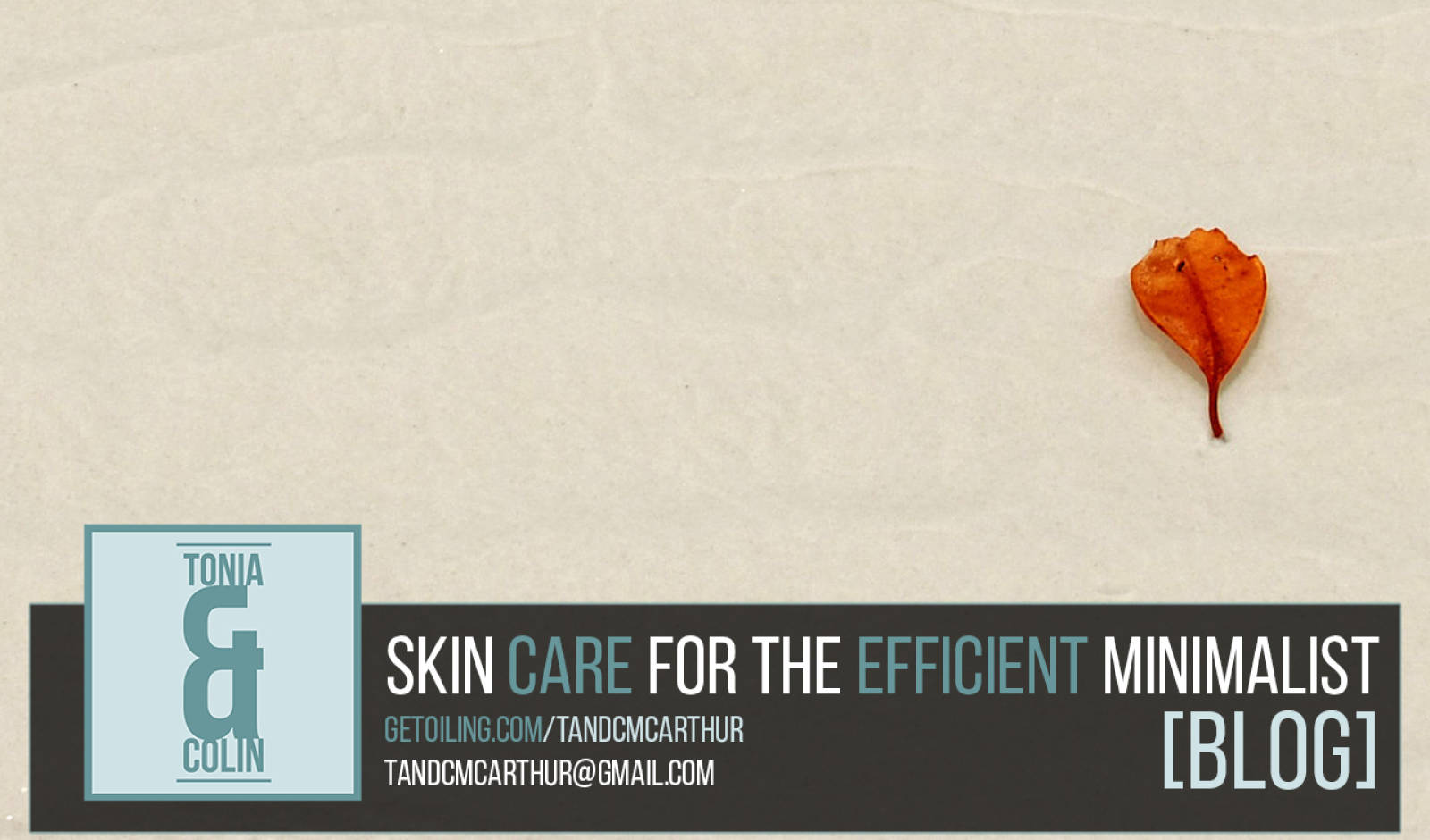 For nearly a year, I, Tonia, have reduced my skin care routine down to two simple ingredients.
I asked Colin the other day if he uses a moisturizer and he simply looked at me as though I was a dinosaur and replied, 'no'. I've been stumped about the alarming number of chemicals you could have already exposed yourself to in the first hour of your day. If you think about your morning schedule, typically it is safe to say we women wash our faces, sometimes wash our faces again with a toner and then we apply a moisturizer. Turn over the back of your products of choice and count the number of ingredients, considering that if there is 'fragrance' listed, that could add anywhere from 1 to 3000 different chemicals that can be used. Those 'fragrance' ingredients don't have to be listed, however, because apparently those are trademark secrets and the manufacturer has the right to add what they want in order to make their product smell nice, they're harmful to your health, not just your skin. We haven't even had our morning coffee or left the house yet and our bodies are overloaded!
Personally, the skin on my face feels a bit tight without some love and so I tried to find a suitable moisturizer as limited in ingredients as I could find. I felt as though this meant I was doing the best I could, and at the time, it was. Around November or December of last year, I started studying essential oils further and was particularly interested in their benefits for skin. When you apply essential oils topically, because they're potent and concentrated substances, they must be diluted in a fatty oil like coconut oil, jojoba oil or Young Living's own V-6 Vegetable Oil Complex formulation. It was during this time that I had been exploring plenty of other DIY's around the house and thought it also might be as good a time as any to experiment with my skin care routine.
That's when I began to use coconut oil and essential oils together as my skin care regimen.
source: Tonia and Colin McArthur Facebook
Never has my skin looked or felt better and I love that my entire moisturizing routine now consists of two ingredients. That is the very best feeling for me. Finding a remedy to a dilemma I was having when it came to the chemicals in my store bought moisturizers is one of the most important aspects of implementing essential oils into our lives, but I also want to highlight the vegetable oils we're using as well. It is the base of all topical applications of essential oils and, depending on the vegetable oil you're using, also contains incredible beneficial properties for your skin! Imagine that you can make your own moisturizer with a few drops of essential oil and a few ounces of coconut oil. That is money saved, synthetic chemicals removed from your daily routine and you are also exposing your body to far less chemicals, organic or not! You're not bombarding your body with unnecessary exposure before you've even thought about what you want for breakfast.
Welcome to the rabbit hole!
Ready to try? Click here to receive a 24% discount with your wholesale membership for any of Young Livings Products!
Additional Resources:
Remember, be your own best advocate when it comes to the products you use in your home. www.ylsearch.com is a great resource that we like to use.