Sep 14, 2016 11:42 AM Central
Tonia & Colin McArthur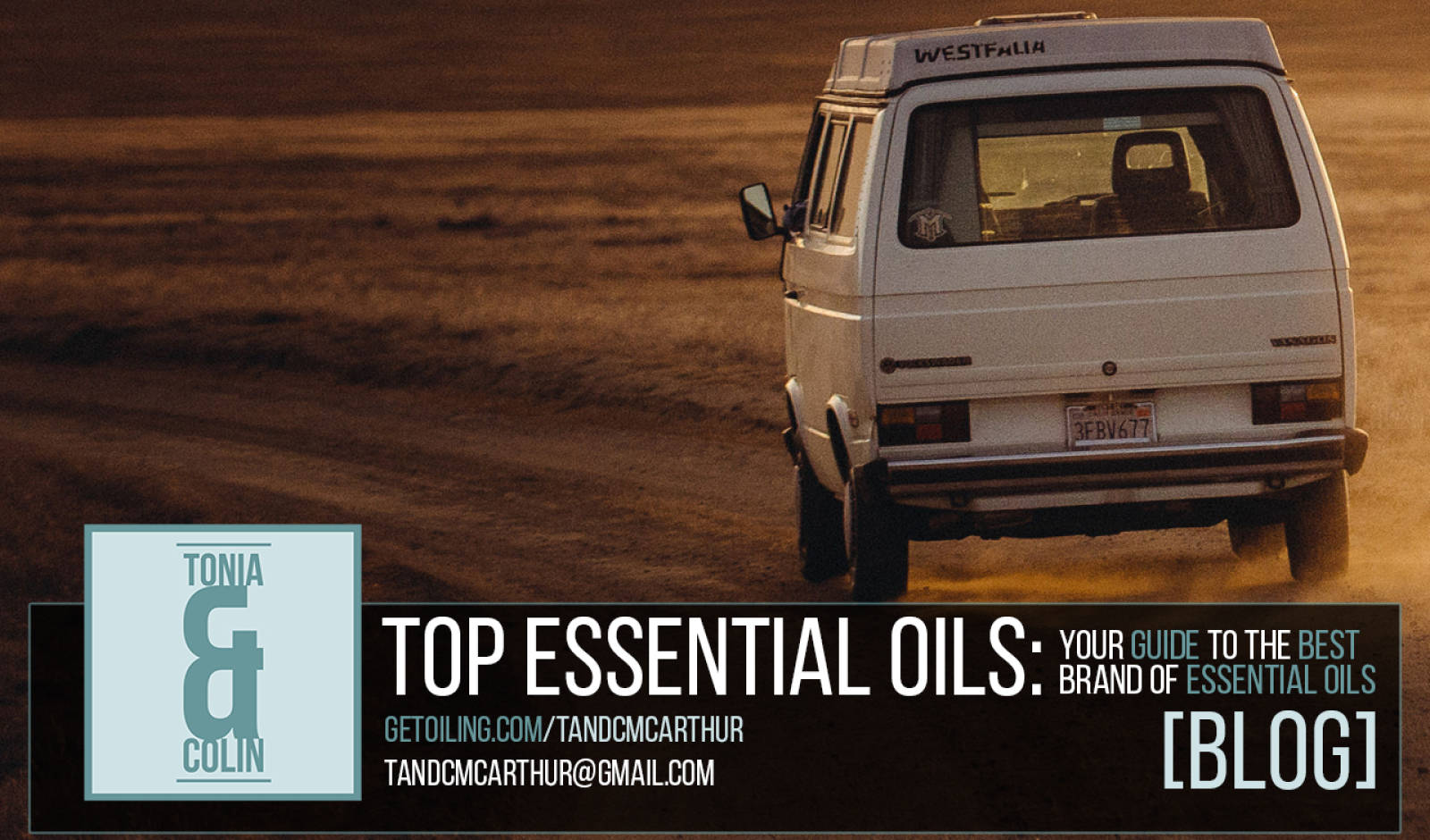 We get it! When you are looking where to find essential oils you want to find the best. Chances are you will be diffusing essential oils in your home or using them for their healing properties so you will want the top essential oil for yourself and your family. The challenge is that there are so many companies in Canada to choose from these days all claiming to have pure oil.
Young Living Canada, DoTerra Canada, Now Essential Oils, Plantlife Essential Oils, Walmart (Yes, Walmart sells essential oils)
This guide will help you understand some of the things that you should look for when researching an Essential Oil company for you and your family.
This guide will help you understand what is the best brand of essential oils by looking at:
Company History
Farming Practices
Testing to Ensure Quality
Distillation
Projections for the Future
Philanthropy

How did they begin?
Every company has a story to tell. Some are stories of over coming tragedy because they believed so much in a vision and others are of just making money. Not all stories are created equal and you need to decide which resonates best with you.
How long have they been in the industry?
When researching for the top essential oil suppliers most people will pull up Google and search for things like 'essential oil brands' or 'top essential oil companies'. While this is important information to have most people overlook what is the most important thing of all; the companies history.
Choose a company with well established roots in the industry and understands:
Business practices.
Are they farmers or businessmen?
This is often an overlooked question as its easy to get caught up in the smoke and mirrors out there. A farmers job is to help create the most favorable conditions to yield the healthiest crops possible. Through proper distillation practices these crops can then be utilized to create the highest quality of therapeutic grade essential oils. Businessmen just know how to sell and make money and know nothing of farming.

Seed Selection
Just like the food we eat, top essential oil brands understand that it all begins with the seed. The only way to create pure oils is to have pure seeds. Only with the guidance of botanists, agronomists and scientists can you ensure the origin of the seeds.
Do they own their own farms or do they purchase from a 3rd party?
Knowing where your crops come from and how they are tended to is another element to consider from your essential oil supplier. 3rd party farms can be a trusted source if they are monitored and supported correctly but sometimes that just isn't the case. While supporting local farmers is a very noble thing to do, unless carefully trained and monitored the quality of oil will not always be the greatest.
Cultivation
Understanding the health of the soil through proper composting, natural fertilizers crop rotation and the amount of water through rain and/or irrigation, as well as consider daily sun temperatures is the best way to ensure the best crops. Cultivation is key in your quest for the best brand of essential oils.
How do they distill?
Assuming that the company you are looking at distills their own oil then they should be using stainless steel and glass material for the distillation vats, condensers, and separators. From there documentation of plant material, curing time, steam temperature, time and distillation, essential oil yield and harvest location must be done. As stated earlier, supporting local farmers is great but if they cant control something as simple as the temperature of the fire or have a sterile environment then they will run the risk of losing all the therapeutic benefits of those oils.
Where did they learn to distill?
Distilling essential oils is a delicate dance between art, science and experience. Learning from the best is important when distilling essential oils. This in combination with proper farming practices, scientific understanding and analysis and of course, years of experience will ensure that your essential oils are pure.

How do they test their oils?
It's pretty safe to say that testing to ensure the quality of oils should always be done. If there is no testing then there is no way to be certain of the quality of your oil.
The questions that you should be asking are:
Do they test onsite or do they ship the oil and then test?
Do they Brix test before harvesting to ensure the plant is at its highest potential?
How many phases of testing are done?
What is the protocol if an oil fails a test?
Are the oils certified and documented upon completion of testing?
Who is testing the oil?
When it comes to testing my essential oils there is no exception, I want a trained expert in the drivers seat. They should be well trained in specific gravity, optical rotation, refractive index, FTIR, and polar and non-polar column Gas Chromatography (GC).If questions arise, then further testing should include HPLC, GC/MS and IRMS.
Click here for a full guide to best practices for testing essential oils

How will they support the growing demand for essential oils?
The essential oil industry is estimated to go from 6 Billion USD to 14 Billions USD by the year 2024. That is a lot of oil! With such a large demand on the horizon the question that must be asked is 'How will my company of choice be prepared for the increase in demand?
How will they support me in my needs?
More of a follow up question really but a valid one none the less. If there is such a demand on the horizon how can I be sure that my company of choice will be able to supply everyone with the increase in demand. Do they have the infrastructure, warehouse space, shipping capacity, manpower, experience to deal with the demand?
No one wants to be left without their oils!

We threw this one in for fun as its very important to us that companies give back to the world. We understand the need to run a business and make money but there comes a point when we ask the question 'When is enough enough? and when do you start to give back' There are many people around the world in need and there are many that are able to help and choose not to. For us, this was the final nail in the coffin!
The essential oil business can be an overwhelming one but if you follow these steps then you will be sure to make the best selection for you and your family.