Jul 1, 2018 01:21 PM Central
Tonia & Colin McArthur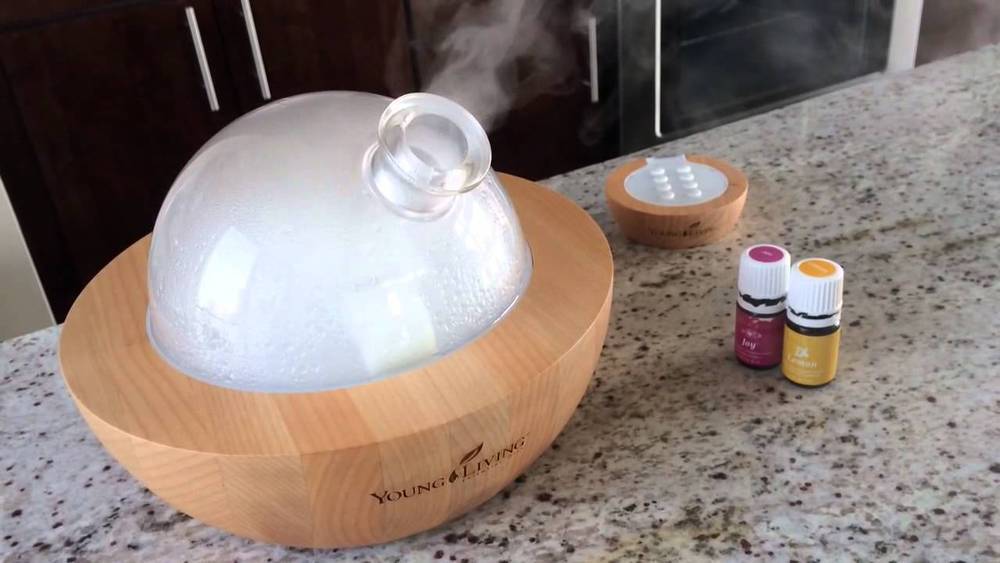 It had been long awaited in Canada. Now it's like we've always had it here in the Young Living Canada market. Guys - it's a diffuser to get excited about all over again!
The Aria Diffuser is stunningly gorgeous with its glass dome and maple wood base, equipped with speakers, LED lights and comes with a beautiful remote control matching the wood base. We have had ours for about 2.5 years already and it works like it is brand new. It is worth every penny and is so elegant it can suit any room in your home. You can plug in your own music to the Young Living Aria Diffuser or you can choose to play through the ambient sounds already programmed in. When we're diffusing with the Aria we like to put the essential oil bottle on the ledge of the diffuser so we know what's inside. We also enjoy matching the LED light to the colour of the essential oil bottle label, if we can.
Why do I want to purchase a diffuser?
Reduce and remove toxic chemicals from your life
Well, first of all, you're adding scents to your home using 100% pure essential oils rather than harsh chemicals or synthetics. No candles, or air fresheners necessary anymore. Why not use an oil from a plant that is completely natural! Each essential oil has its own health and wellness benefit and so you will be adding a beautiful smell to any room in your home or office and would also be able to help ease the symptoms of cough and cold! Many of our essential oils are now Health Canada Approved as Natural Health Products.
Natural remedies for natural health
Young Living Canada's Natural Health Products, like Lemon essential oil, have been approved by Health Canada. With well over 50 essential oils and supplements currently labeled as NHP's and many more on the way, you can find a wide range of natural remedies for headache, stress as well as topically for digestive discomfort or even eczema and dermatitis. Aches and pains? We have got your covered too! Didn't know you could use essential oils for pain? Yes, you can!
Why should I diffuse essential oils?
Young Living Canada's essential oils are multi-functional and some have incredible benefits, some our family is so thankful to have. Some might be grounding, help to neutralize odors, uplift your mood, relax you or just plain smell amazing! For some it's more about what you are removing from your home - the toxic chemicals - and how you can so simply replace those many products with healthier solutions. Essential oils can help to elevate your mood, relieve stress, help with managing pain - there are some great essential oils to use on a sprain or strained muscle and wouldn't that be so much better for you than a cream filled with chemicals we just don't need to be bombarding our bodies with. Minimal ingredients is the way to go for our family, and we choose to use Young Living essential oils because we love that they grow all of their plants, trees, shrubs, flowers, herbs and more all on their own farms and partner farms. That is so special to us.
Having an Aria diffuser just means you diffuse in style. It is such a beautiful, classy and elegant essential oil diffuser. You will love it!
You can order yours
here
. Let us know what you think once it arrives and
we'll send you a PDF
with diffuser blend recipes.
Did you liked this article and would like to subscribe to our blog for Young Living Professionals?