Oct 16, 2016 07:47 PM Central
Tonia & Colin McArthur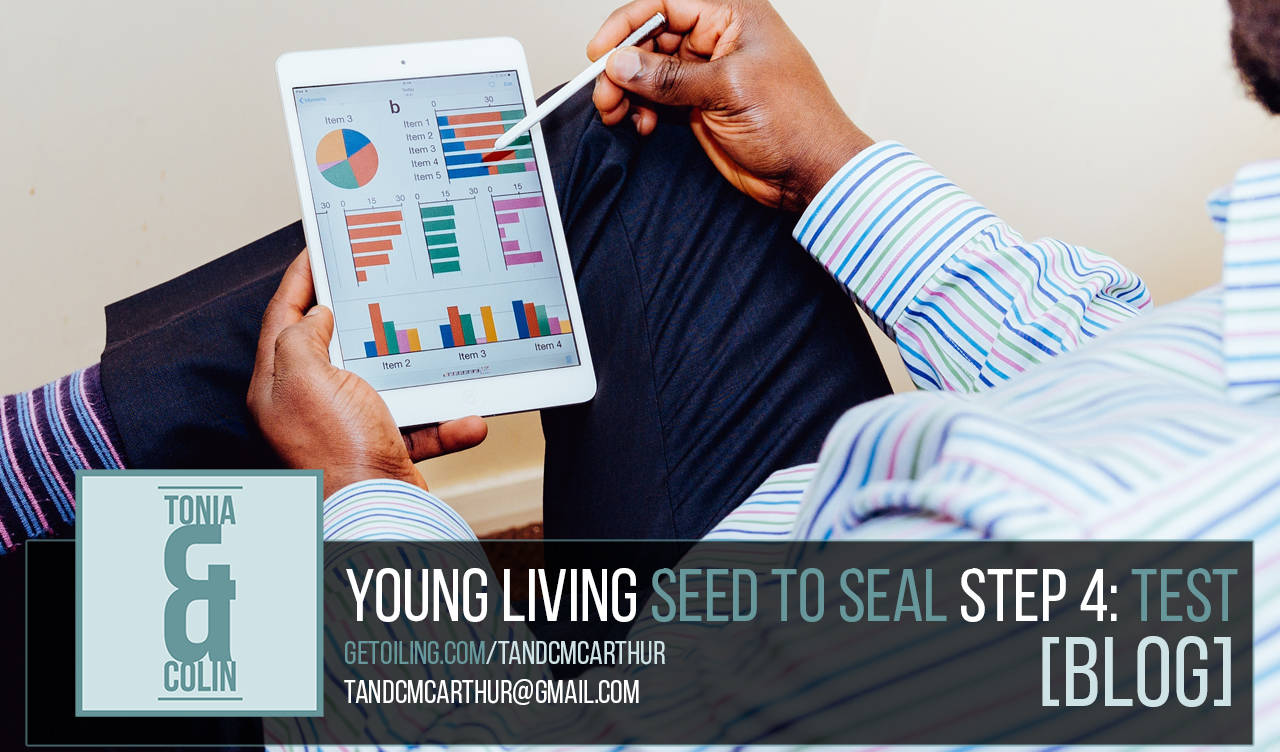 Step 4: Test
It seems quite obvious to say that when creating
high quality essential oils
, testing of the oils is a no brainer. There are many tests that Young Living Essential Oils performs to ensure that their oils are the purest. But did you know that testing doesn't just need to happen after the oil is already created? On-site testing during the distillation process allows Young Living to make minor adjustments during the distillation process to ensure that quality is as high as possible. Things like distillation time, temperature, or volume of plant material are just a few elements that can be adjusted. Its this level of control that gives Young Livings Seed to Seal Process its claim to fame and why we trust their oils the most and can only be accomplished by one simple fact, Young Living owns their own farms and therefore can do all the testing on site.
This is a 5 part series where we will spend some time examining Young Living Essential Oil's Seed to Seal process. Seed to Seal is the process that controls the production of every essential oil from the farm to the labeled bottle ready to be sold.
The 5 steps in the Seed to Seal process are:
The Young Living Seed to Seal process ensures the highest quality possible of every essential oil poured into the bottle at the production facility, thus providing their members with the confidence that they are buying the very best essential oils available
Our essential oils must be completely natural and unaltered from the single-species distillation. Young Living does NOT accept any diluted, cut or unadulterated essential oils; and no chemicals are allowed to be used in the distillation process.
Right from the beginning it was evident that relying entirely on third party testing was not ideal for the Young Living brand. Third party testing is important but on-site testing gives the manufacturer access to real time information about the distillation process that otherwise could not be understood. As an example, if by testing an oil on-site you discover that your distillation temperature is a little too high, or there is too much plant material in the cooker, or that maybe you just needed to let the oil distill for an extra few minutes to get maximum results, wouldn't you want to know that? That was Young Living's vision and reason for having on-site testing right from the beginning!
After studying under the tutelage of
Dr. Herve Casabianca
, the man who helped write the French
AFNOR
standard for essential oils and studying with Prof. Dr. Hans Baser at the
Anadolu University
in Eskisehir, Turkey, Gary Young was able to establish new policies and procedures that essential oil community had never seen before.
Initial Testing
There are many tests that Young Living does at specific stages of the distillation process. Below is a list outlining those tests.
Young Living tests incoming essential oils with the following tests;

Additional Testing
Sometimes the oils do not pass the initial testing phase and therefore require further testing.
If questions arise, then further testing may include;
Chiral column GC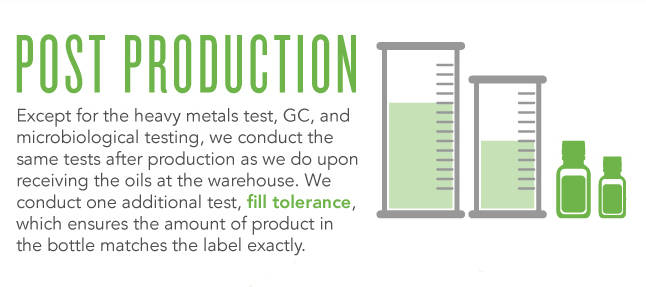 A Certificate of Analysis is created for every essential oil lot Young Living receives. This document includes all of the analytical data from the previously mentioned tests, the botanical name of the plant, and its country of origin.
If the oils fail to meet the standards set forth by Young Living then those oils will be recycled as a
natural pest and weed control
or used to feed to soil for the next growing season. Some of the oil will even be used in the floral hot tubs where the workers on the fields can spend time soaking after a long day of harvesting.
Did you liked this article and would like to subscribe to our blog for Young Living Professionals?