Nov 22, 2016 10:16 PM Central
Tonia & Colin McArthur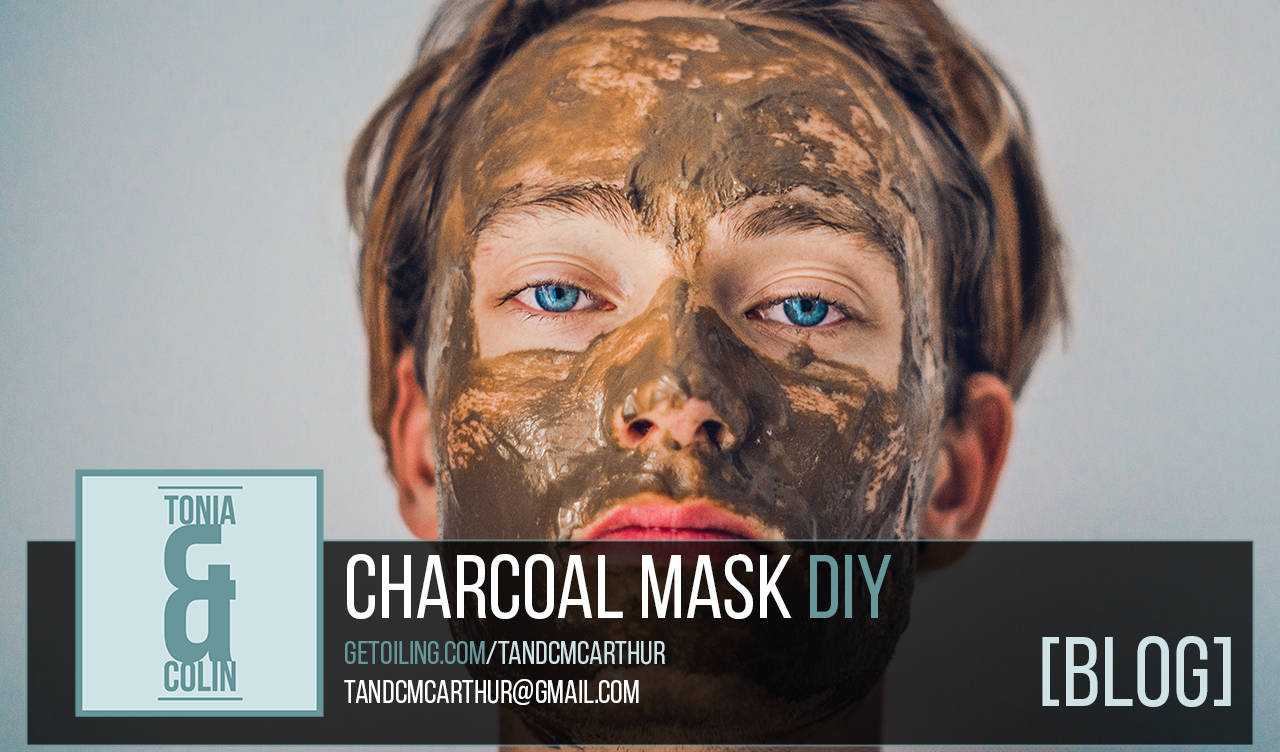 A general rule to live by when it comes to your
Natural Skin Care
products is: if you wouldn't eat it, don't put it on your skin!
So, when it is time to consider pampering ourselves we might think about a spa date with mud masks, a gentle facial exfoliant before a luxurious lotion, perhaps even a nice massage with essential oils and aromas. What if you could make most of these products in your own home for a fraction of the cost as well as eliminate any of the harsh chemicals or toxins that can be found in most of these types of products?
Let's first start with a facial mask today
It's so important to nourish our skin. We often talk about the importance of reducing, regenerating and repairing our face from aging, wrinkles, sun damage and the like, however we all know that it is much easier to work on preventing (or at least holding off for as long as we can) than it is to reverse the signs of, well, living. One of the simplest ways to go about maintaining healthy skin is by removing the synthetic chemicals from your natural skin products and every other personal care product in your home. Harsh chemicals can dry out your skin, cause irritation, trick your skin into creating more of the things we don't wait (oily skin) and worse, cause a disruption in your hormones. Whoa!
There is a trend happening ever so slowly to break the silence about the nasty ingredients that are carefully hidden in the ingredients list of your products. Does anyone truly know what the word '
Fragrance
' actually means on our labels? Matter of factly, the answer is simply: No. A manufacturer of a product is, by law, allowed to use absolutely anything they desire without having to disclose any of the tens or even hundreds of chemicals used pertaining to the scent of their product. The loop hole being, a proprietary recipe. With keeping this in mind, we spent years removing products from our home and slowly replacing them with home made products with a few store bought purchases sprinkled in if we absolutely struggled with making it ourselves.
Recipe for Charcoal Mask
Starting our
Network Marketing business
in September 2015 also made us far more accountable when it came to living this lifestyle truly to the fullest capacity. We must practice what we preach, and so, we do. Here is what we have used for our Black Friday Special Facial Mask:
Activated Charcoal
This incredible powdery substance binds to toxins and helps to flush them right out of our bodies if taken internally, so imagine the huge benefits this same wondrous powder can have on your skin. A bonus? Activated Charcoal also acts as a very gentle exfoliant and as it soaks into your skin, it offers your pores a deep cleanse and pulls out toxins and impurities as you rinse the mask away with warm water. How perfect is that for a Black Friday special?
Unpasteurized or Unfiltered Honey
This sticky sweetness does some pretty interested healing tricks for your skin. Your face endures so much throughout the year with all of the sun exposure and now, though the winter months, the dry and cold windy days. Honey will hydrate your skin, is great for anti-aging and even has antibacterial properties. How do my acne prone friends feel about that little fun fact?
Organic Virgin Coconut Oil
An excellent moisturizer, coconut oil is also a disinfectant while helping to promote healthy skin growth/repair, reducing wrinkles! Coconut oil also offers the same deep cleansing properties as activated charcoal so it makes sense to use this as your base in any of your activated charcoal facial masks.
Vitamin E
Let's add some added benefits to the ones we've already discussed above. Anti-aging properties and deep cleansing are both benefits you'll find from using Vitamin E on your skin. Additionally, Vitamin E heals sunburns and so this would be a beautiful ingredient to add to your summer time face masks as well.
Essential Oils
Using pure, natural, plant sourced essential oils topically on your skin can be hugely beneficial! Which essential oils do we choose?
Lavender
& Tea Tree oil are both gentle and highly sought after for skin care of all types. Ad a single drop of each to your formula and you are ready for your own Black Friday Pampering Facial Mask!
Not all essential oils are created equally. If you have questions or concerns about where to purchase your essential oils from, please consider two things. We choose the company we do because they own their own farms and the owner of the company is a farmer himself. While you trust an aromatherapist to instruct you on how best to use your essential oils in aromatherapy, it should be so with the growing of aromatic plants and the distillation of those plants into essential oils by a farmer and distiller by trade. For more information about the company we choose, click here or send us an email: tandcmcarthur@gmail.com.
To place your essential oils order at 24% off, use this
referral code
.
Did you liked this article and would like to subscribe to our blog for Young Living Professionals?