Jul 15, 2020 10:02 PM Central
Tonia & Colin McArthur
How can we keep our homes safe during the holidays for friends and family all while keeping the scent of the Spirit of Christmas alive and well?
One of the easiest ways to add scent to your home safely is by diffusing pure, excellent quality essential oils. You eliminate the
#2 - Scented Acorn Crafts With The Kids
Set out on a scavenger hunt with the children (and if you don't have any, like us, borrow a niece and nephew or friends' young ones) to search for enough acorns to decorate for the holidays. On a baking sheet, spread out your found treasures and bake on low heat, around 200F for an hour. Once cooled, add your favourite essential oils to the acorns and put them into an airtight container (we used our large glass bulk containers since we had a few empty from where we store our dried beans). The longer you leave them in the container, the stronger the smell will last. A few weeks should do the trick, which means they'll be ready just in time for the holiday cheer! Set up your acorns on a decorative plate on a window ledge, hang them from your Christmas tree, made a wreath with them or explore many other ways to spread the deliciously aromatic acorns amongst your home.
#3 - Room & Linen Spray
Purchase a glass bottle, add a few teaspoons of witch hazel, distilled water and your essential oil blend of choice (keep reading, we'll share ours in a minute!). Spray your throw pillows and blankets before guests arrive and believe me, they'll notice.
#4 - Make Your Own Roll-On Scent To Wear!
Colin and I both love making our own scents and adding essential oils with our favourite carrier oil to glass roller bottles. Last year, Colin was especially attracted to a very specific essential oil (keep reading to find out what it was!) blend and decided the smell of Christmas would be his scent of choice to wear for even a few months post holiday season last year. Add your scents to your carrier oil of choice to dilute your essential oils and add to your wrists, throat and neck! Enjoy!
#5 - Make Christmas Tree ornaments.
Add felt, Christmas patterned cotton, or even lava beads onto any Christmas Tree ornament and add a few drops of essential oil to add a gorgeous aroma to your tree!
#6 - Wear Aromatherapy Jewelry
Tonia custom makes her own bracelets and ads lava beads to which she adds scent. Another easy way to spread the Spirit Of Christmas aromas around everywhere you go!
<iframe src="https://www.facebook.com/plugins/video.php?href=https%3A%2F%2Fwww.facebook.com%2Ftandcmcarthur%2Fvideos%2F1770266426571946%2F&show_text=0&width=400" width="400" height="400" style="border:none;overflow:hidden" scrolling="no" frameborder="0" allowTransparency="true" allowFullScreen="true"></iframe>
#7 - Essential Oil + Beeswax Candles
You can purchase
organic beeswax
and melt it down to make your very own candles! Purchase a few 125ml mason jars and you can even melt your wax right in the mason jar! Allow the beeswax to cool a bit before adding your essential oils, and boy do we have an amazing essential oil choice for you...
#8 - Super Charged Mop Water? (We know what you're thinking.... Have we gone mad?)
We haven't, we promise. Simply add Christmas smelling essential oils to your mop water to add a delightful aroma to your whole house while you make everything sparkling clean before holiday guests arrive for festive dinners or gatherings of any kind! The essential oils just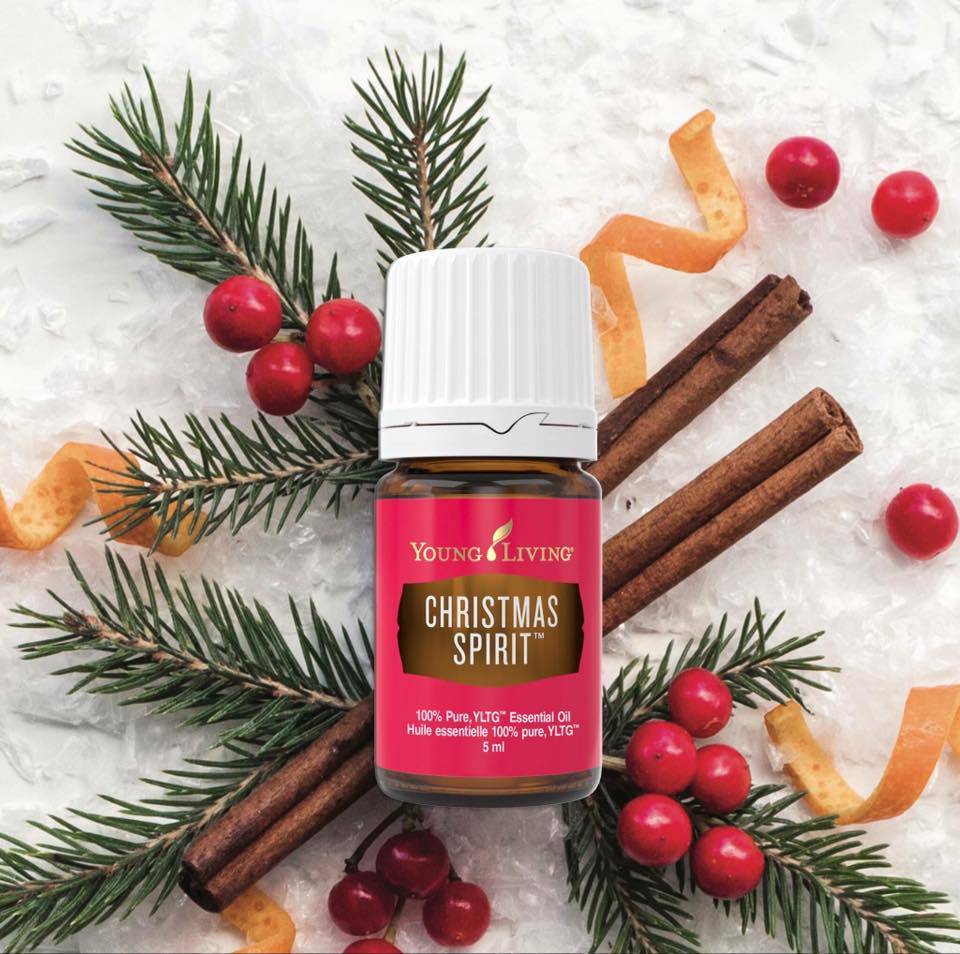 Christmas Spirit essential oil blend can be yours for only $ with a
free wholesale membership
. With 85 drops per 5ml, you're able to take advantage of each one of these 12 ways of Scenting for the Spirit of Christmas with this one single bottle! Talk about economical, gorgeous smelling AND completely toxin free for the holidays!
Did you liked this article and would like to subscribe to our blog for Young Living Professionals?