Nov 30, 2016 02:22 PM Central
Tonia & Colin McArthur
What is a salve used for?
A salve, by definition, is an ointment or cream that is meant to heal or protect the skin, which could commonly be used to help chapped, dry areas of the skin.
What types of containers should I use to store my Salves in?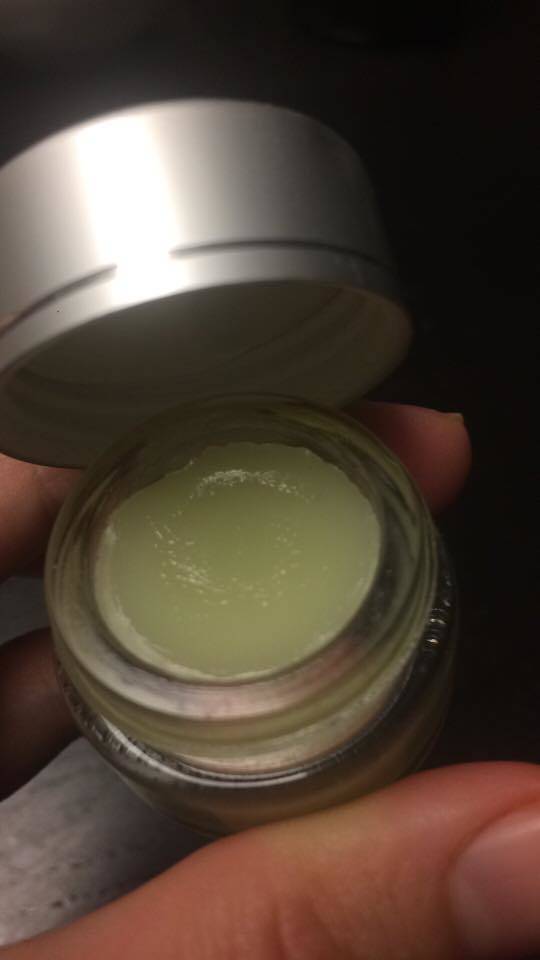 The first piece of advice we have is to always use glass containers. Depending on what you're making your salve for, you might want a
1/4oz glass container
or a full
1oz glass container
. The recipe we're sharing with you today can be used for multiple different purposes and so you might find you'd rather have a larger glass jar for your LIP balm, although you might just call it your superhero balm after we're through explaining why!
Essential oils are a part of almost all of our DIY's and they're amazing, potent substances. Essential oils should be stored in glass containers because some contain properties that can break down plastics. If this happens your oils will be contaminated and could also cause the containers to deteriorate and leak. It's always the safest bet to use glass containers when handling essential oils in any capacity. The point of making our own salves is to eliminate chances of added
chemicals
into our
personal care products
, so it is important to take the precautionary measures to be as safe as possible. Glass it is.
Today we're making a very simple Lip Balm from scratch, and you guessed it, with 4 or less ingredients!
For those of you who do not know me (Tonia here, hello!), it is a mission of mine to be able to eliminate not only as many synthetic chemicals as possible from our homes but to also consider
chemical bombardment
in our skin care and bath products. I'm a minimalist in skin care routine ingredients for all DIY's. If we can keep our recipes to 4 ingredients or less, we're grateful. Our Lip Balm recipe is no exception.
All purpose healing salve recipe
What will you need for your salve?
Organic Beeswax (1 tablespoon + 1 teaspoon)
Organic Virgin Coconut Oil (1/4 cup)
Essential Oils
Beeswax Health Benefits
I'm so glad you asked. Beeswax both protects and soothes the skin, making it an ideal ingredient to be using in our salves, especially for our chapped lips. This protective layer also helps to store in moisture, which makes it a perfect fit for our balm today. Another added benefit is that beeswax might even help to provide relief to minor skin irritations. Based on these properties alone, we know that we can couple this natural ingredient with a few essential oils to really enhance the amount of usefulness just knowing this little tid bit alone. For our lip balm, we absolutely want beeswax for its ability to protect our skin from the elements of wind and cold, certainly even more so during the winter months. It also might be true that beeswax has mild antibacterial properties.
Why Organic Virgin Coconut Oil?
Coconut oil hydrates your skin, is an antibacterial, and has antimicrobial properties that are fantastic reasons to choose this as our second ingredient in our lip balm recipe. These two ingredients themselves are so amazing that we could quite literally just use them and have a highly effective 'naked' lip and body balm.
Lastly, let's choose our essential oils
German Chamomile essential oil, which just happens to be the cat's meow right now for Tonia!
Both of these incredibly calming, soothing and reputable essential oils are also Health Canada Approved as Natural Health Products from Young Living! For more information about the extent of their health claims, check out the
Natural Remedies Guide
.
Watch our video for the full recipe and 'how to'!
How many uses can I get from my 3 ingredient salve?
(ok, 4 if you count each essential oil we used)
Lip Balm
Minor Skin Irritation Salve for burns, cuts, scrapes, etc
Pet Paw Pad Salve
Beard Salve
Dry elbow Salve
You name it!
So what are you waiting for? It's time to take charge and responsibility of the products you are using in your home. Why do I trust Young Living's essential oils? That's easy. The owner and founder of the company is a farmer by trade with a passion for perfecting the distillation process of aromatic plants. He owns farms all over the world to ensure that he grows the best quality plants in the areas of the world in which they grow the best. Of course I want my plant based, natural and pure essential oils to be cultivated, harvested and distilled by a farmer, or at least under his watchful eye. You, too, can purchase your essential oils from Young Living and pay
wholesale pricing
with our referral code!
Did you liked this article and would like to subscribe to our blog for Young Living Professionals?